Flic is a bluetooth smart button that can trigger various actions by clicking, double clicking, or holding the button. By connecting Flic to IFTTT, you can use this button to control Atmoph Window. Setup instructions below.
Before you get started, make sure you connect your Atmoph Window to IFTTT. For instructions on how to do this, refer to  How to connect with the IFTTT
Install the Flic app and create an account
Install Flic app from here: https://start.flic.io
Follow the instructions on the app to create a Flic account and set up your button.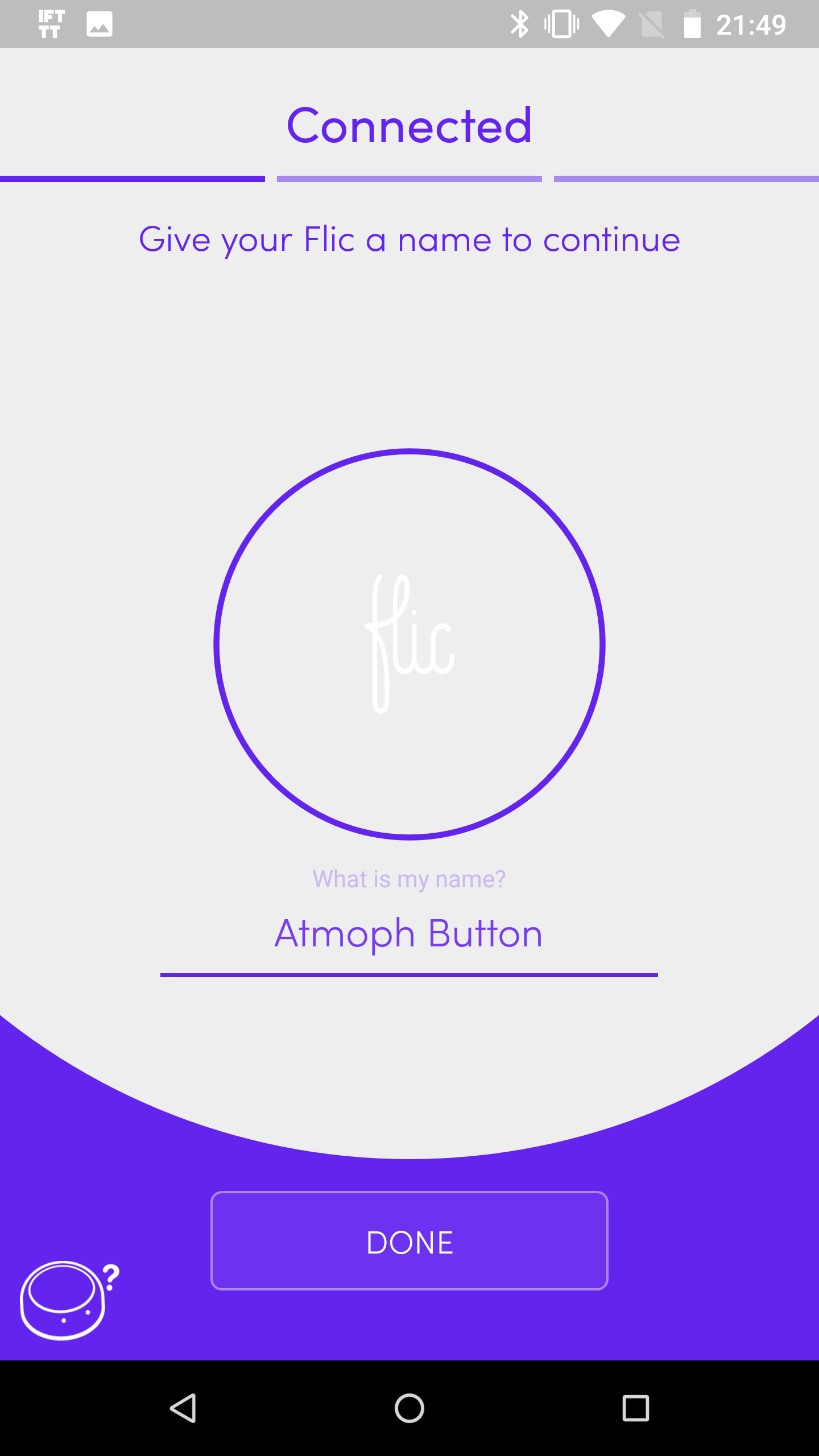 Once you select the button you set up, you'll be prompted to set up what the click, double click, and hold actions will do.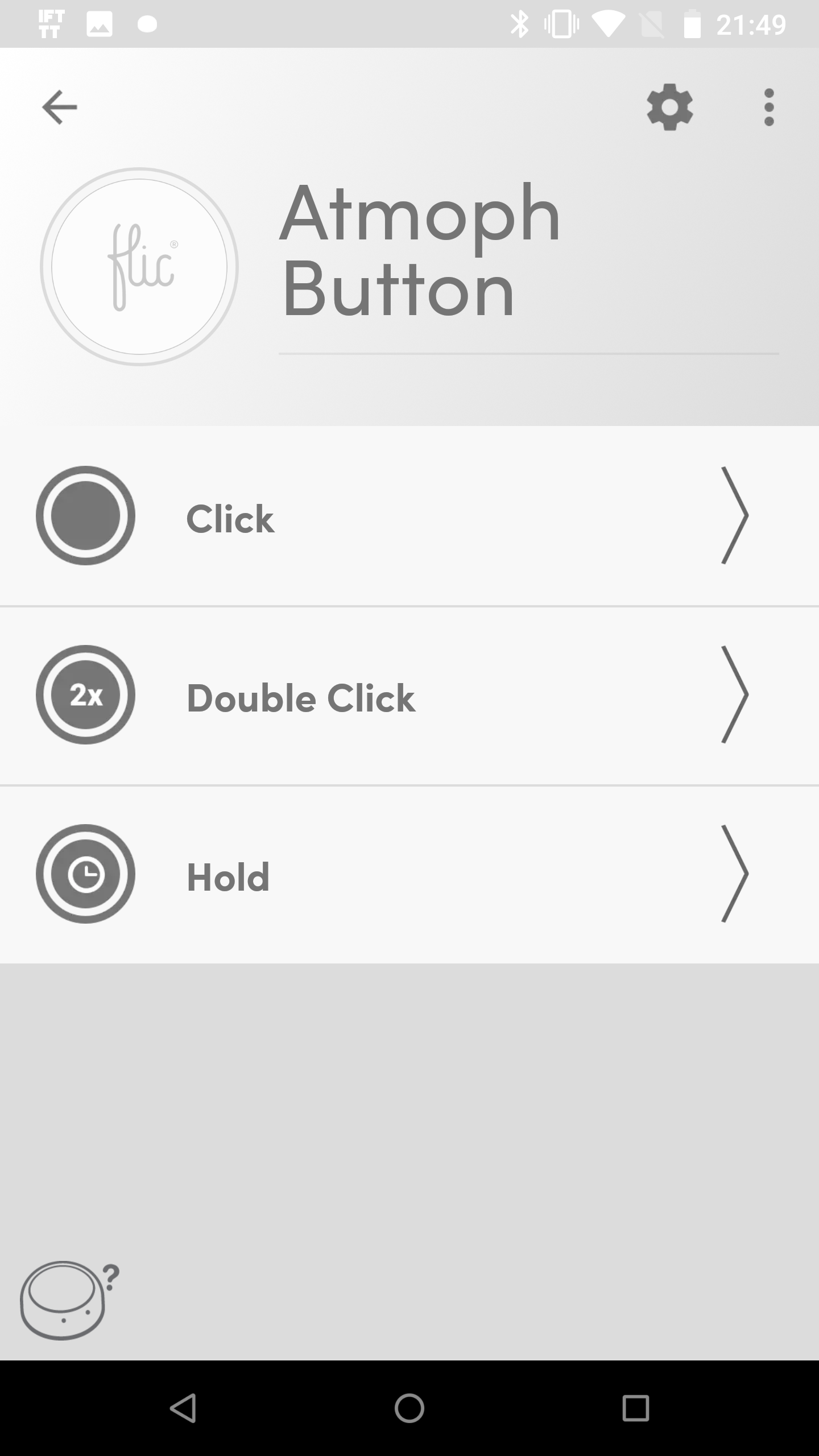 Select an action and go to Tools > IFTTT.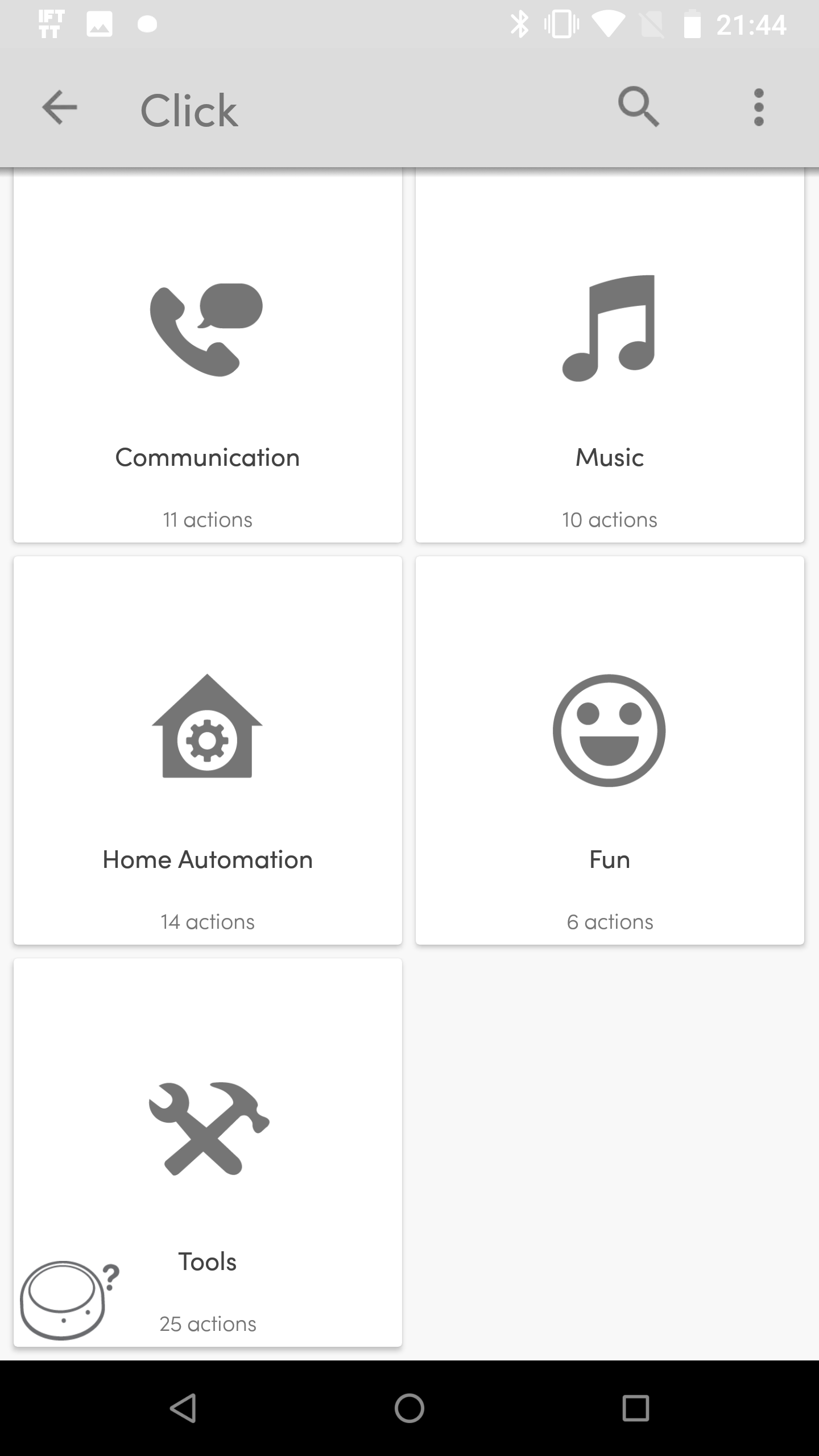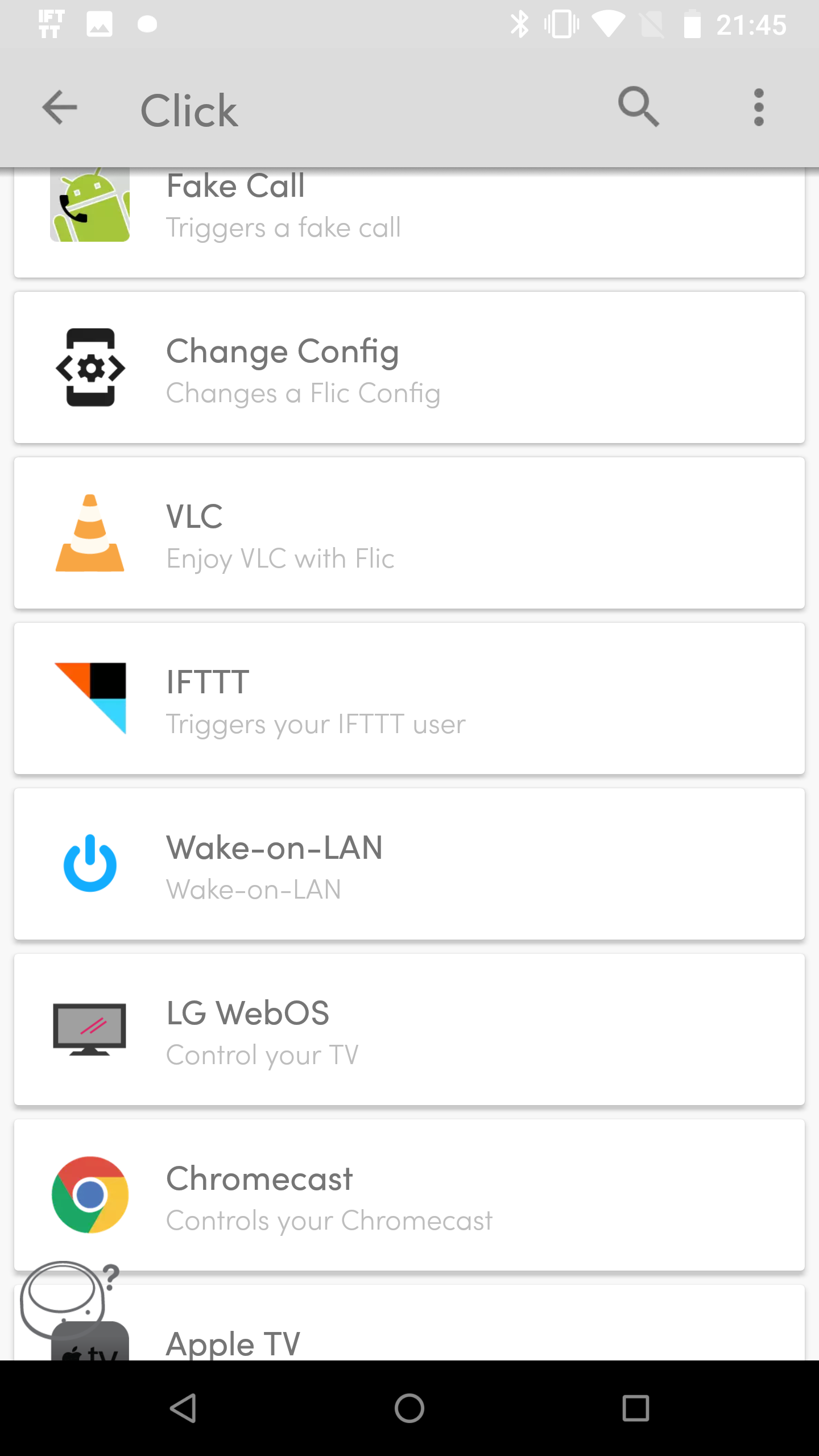 Follow the above steps to connect each action (click, double click, and hold) with IFTTT.
Now you're ready to use Flic with the IFTTT Applets on List of Atmoph Window actions that work with IFTTT Our official Applets are: click to power on/off, double click to change the view, and hold to show/hide the calendar. But feel free to select different IFTTT actions for Flic (for instance, show/hide the weather). It's all up to you!