What is the Panorama feature?
Using the Panorama feature, you can connect 2 or 3 of your Atmoph Window devices to play a single wide Panorama view.
Before using the Panorama feature
2 or 3 Atmoph Window devices with Wi-Fi connections are required.
All of your Atmoph Window devices must be signed in to the same account.
Make sure you update your Atmoph Window and smartphone app to the latest version. (Atmoph Window 3.0.1 or later and iOS/Android 1.6.2 or later are required.)  

Your Atmoph Window will be updated automatically via Wi-Fi, or you might want to restart it if you want the update right away. You can check the version of your Atmoph Window on the Wi-Fi Setting screen by pausing your hand up to the sensor for 10 seconds.
You can update the smartphone app from the App Store (for iOS) or Google Play (for Android). Refer to the following URL to download the app: http://atmoph.com/app
Setting up your Atmoph Window
Before you using the Panorama feature, you will need to create a new group from the smartphone app. To create a group, select "Panorama Settings" from the left column of your app.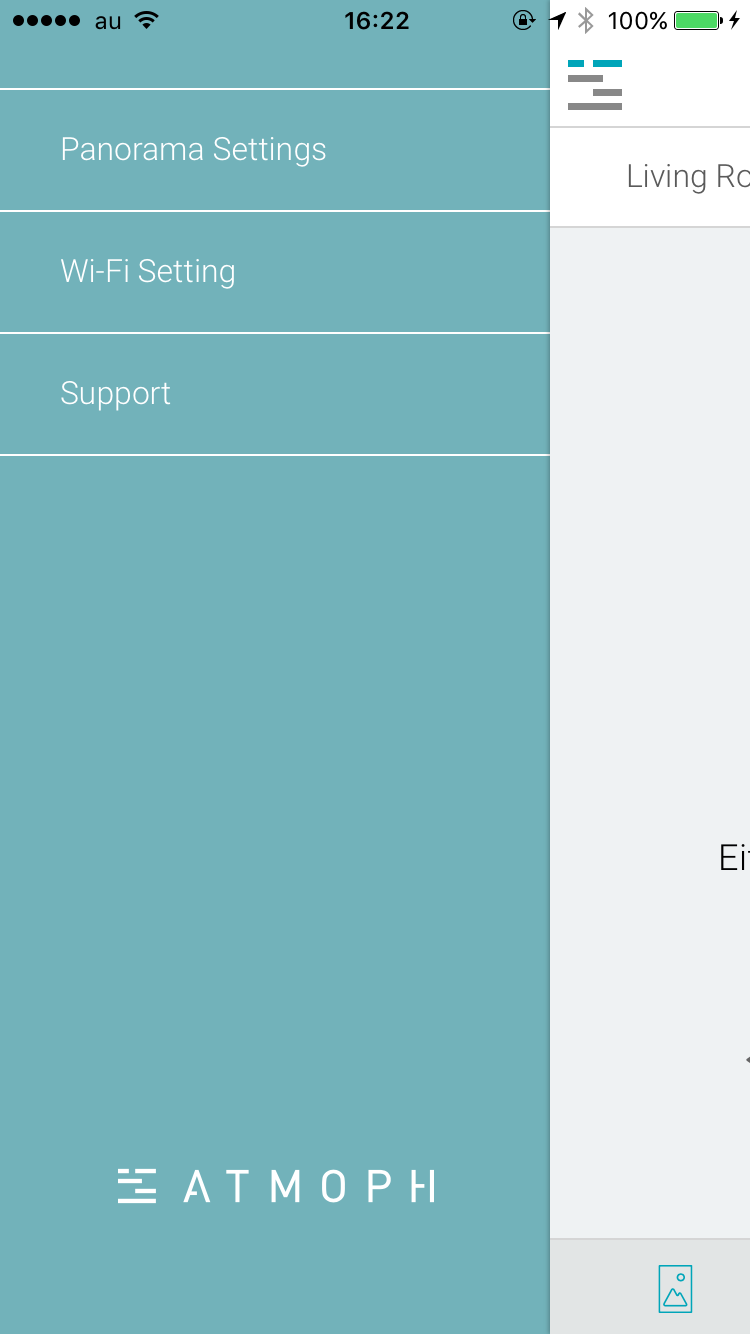 Select "New Group."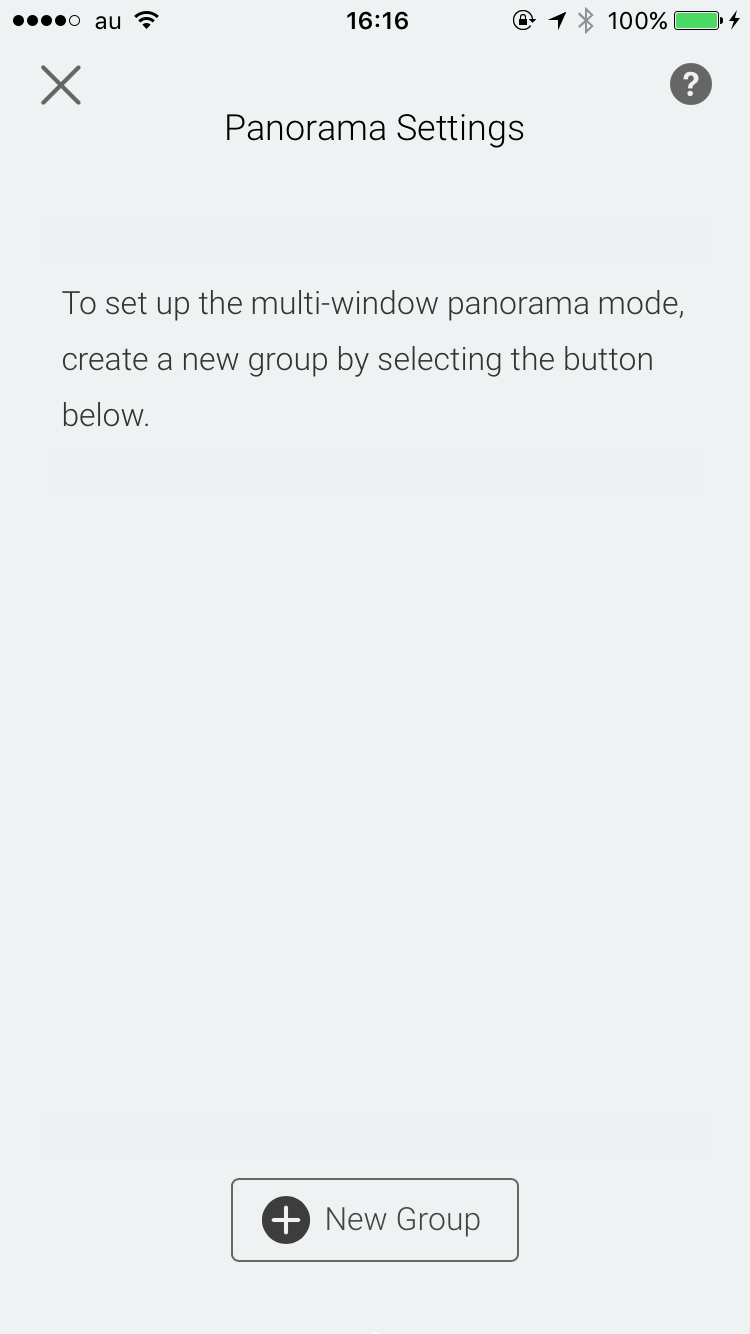 Select the names of your Atmoph Window devices you want to connect to. Their names will be displayed on each Atmoph Window. Once selected, tap on the "Next" button.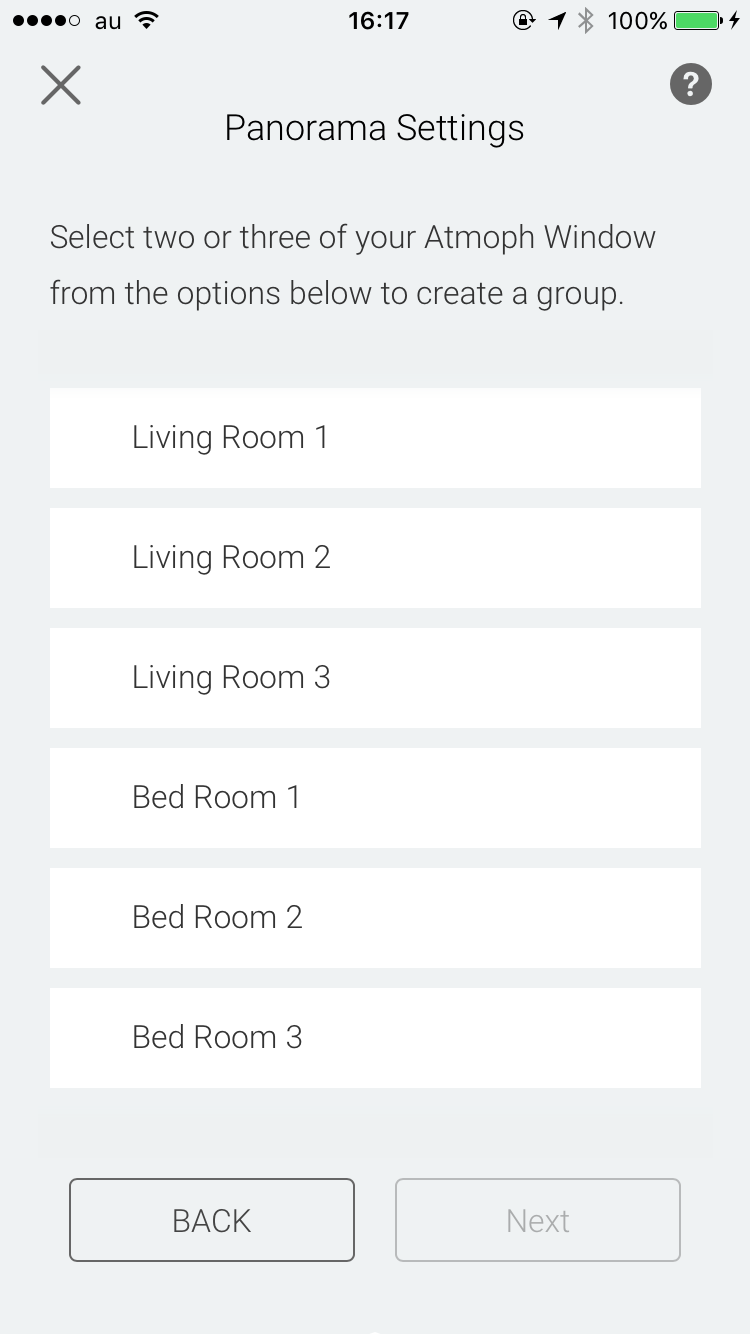 Swipe the cards to match the actual position of each Atmoph Window. Once you are done arranging, tap on the "Next" button.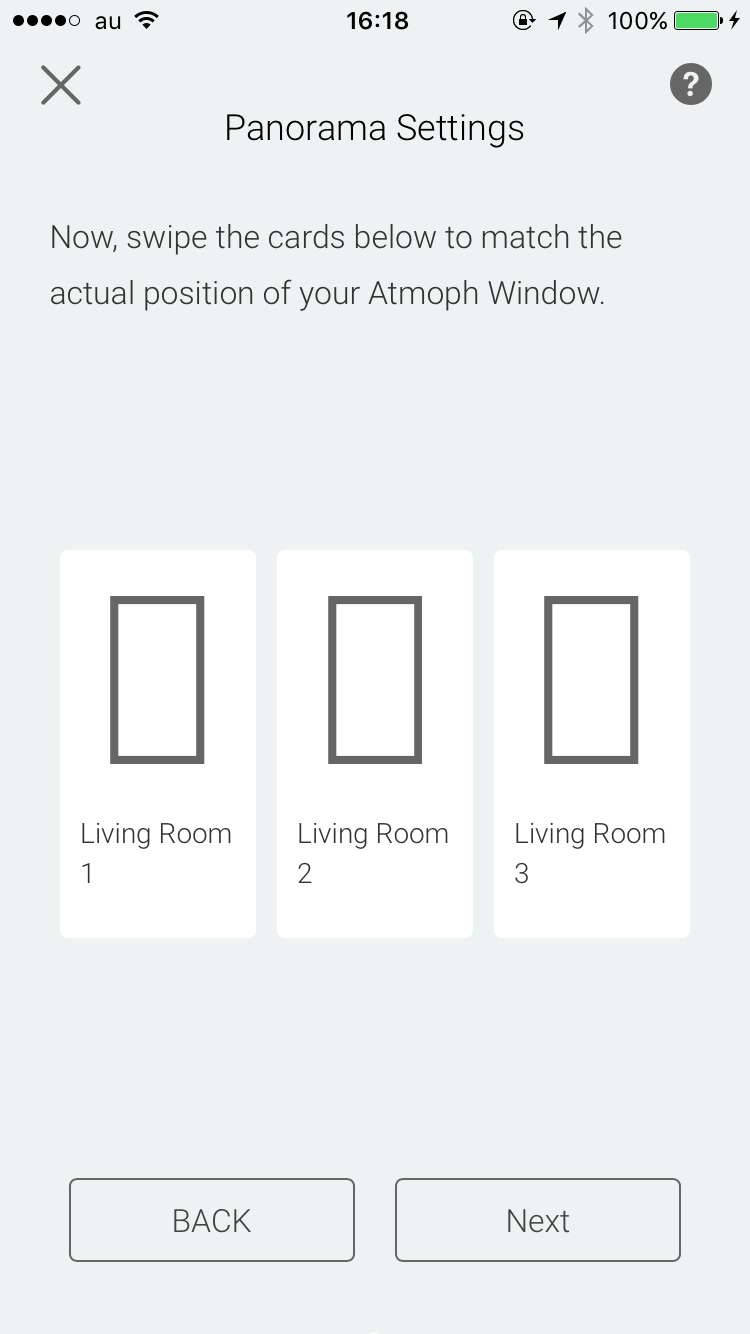 Select how you want to display the menu and widgets. You can choose different configurations by tapping < >. Once selected, tap on the "Next" button.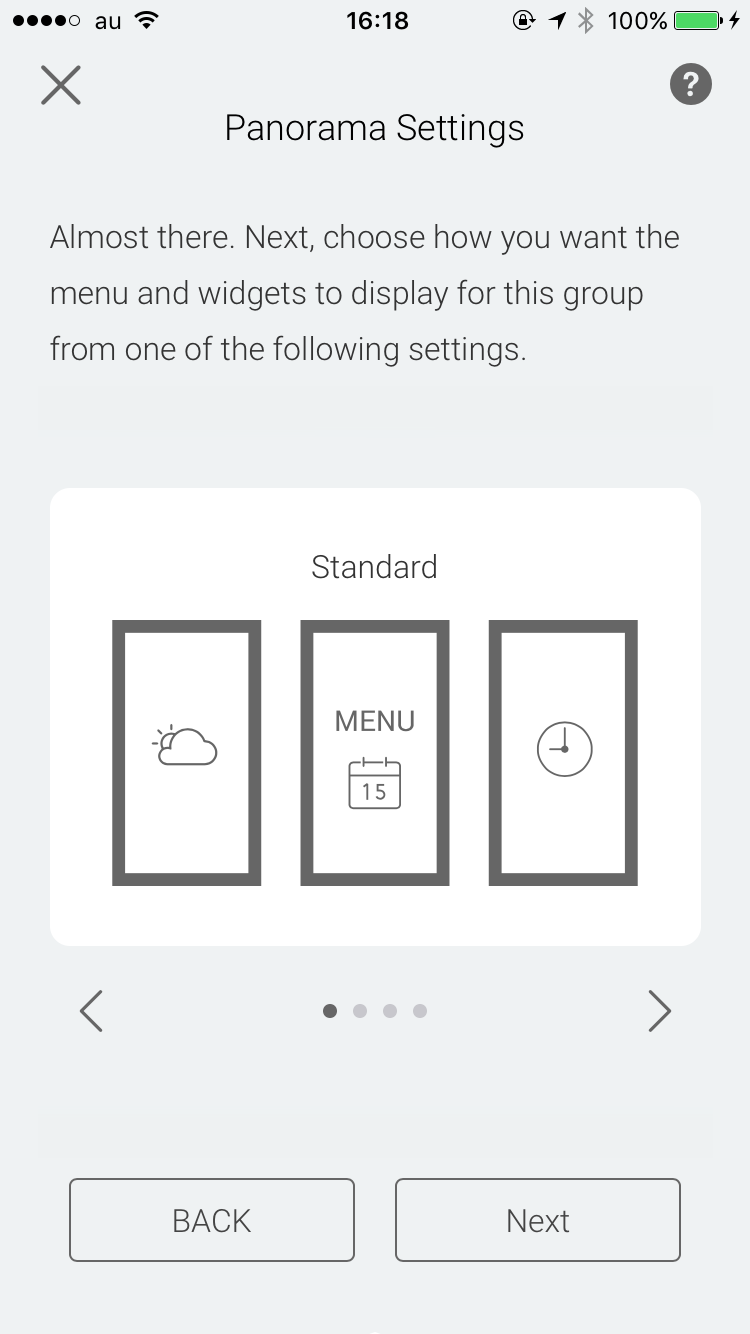 Set a group name. Tap the "Done" button to complete the setup of your new group.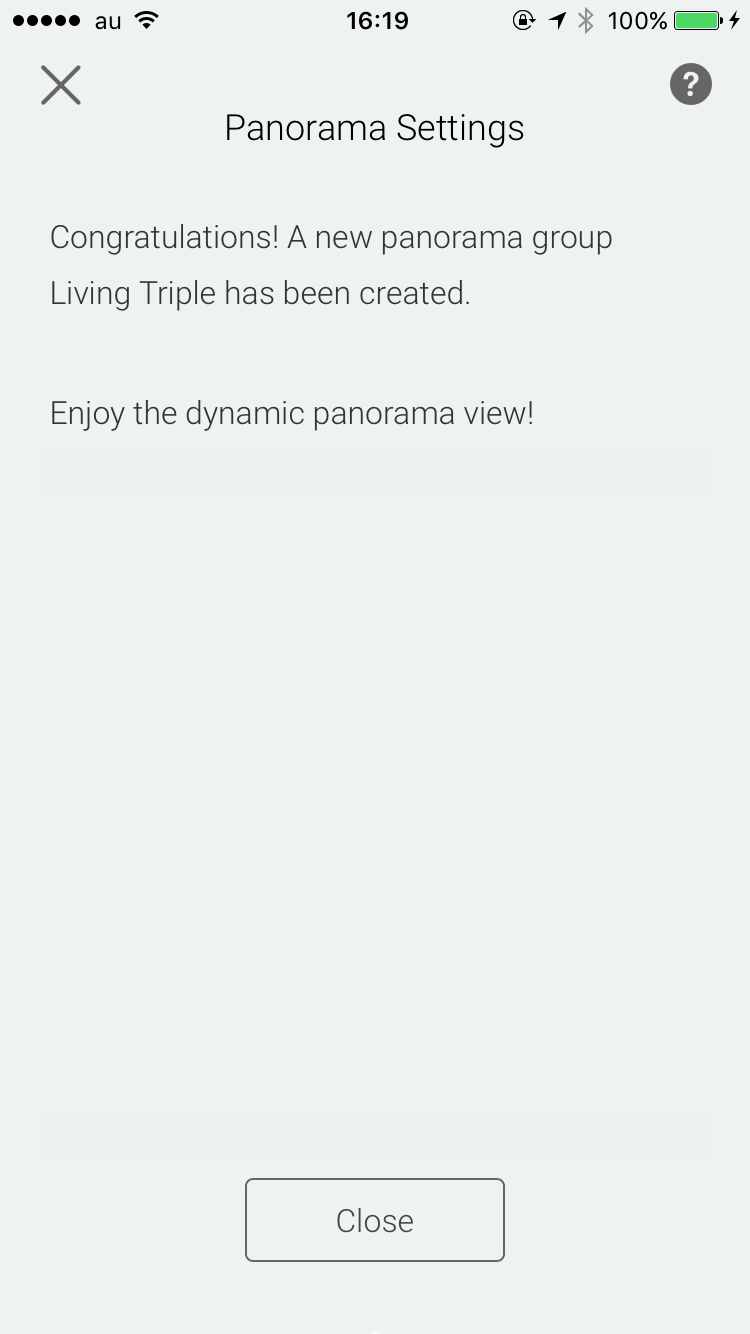 You're all set! Tap the "Close" button and select your new group from the pulldown menu.
To play a Panorama view, go to the View Store and choose the view you want to see.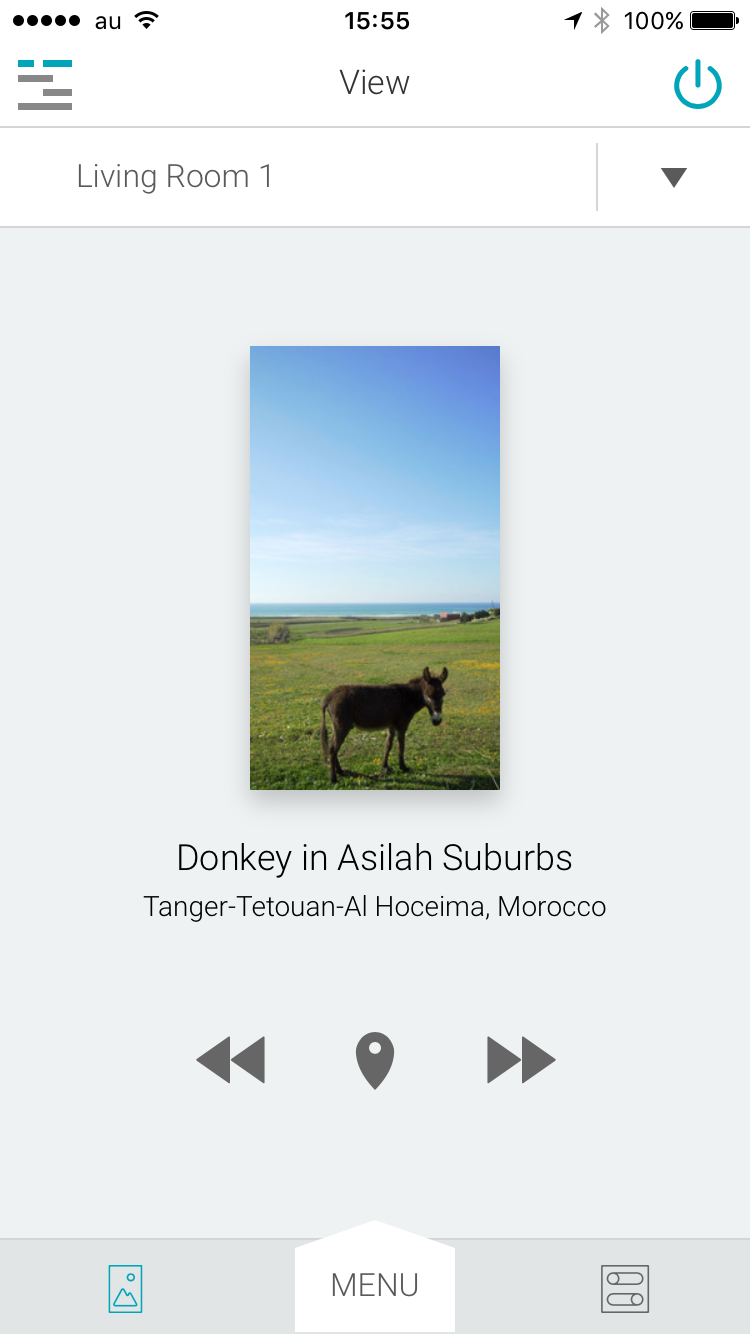 How to purchase a Panorama view
Panorama view consists of 3 parts, left/middle/right which cannot be purchased separately.(If you are using 2 Atmoph Window devices, you can choose two of the three you want to play.)
Panorama views also work with just one Atmoph Window. The left view will automatically play as the default when you select a view, but you can change this form your app.
Views with the Panorama symbol like in the image below support the Panorama feature. See the How to purchase a view ? section to learn how to purchase a view. 
On the preview screen, you can only see the middle view so that the streaming starts more smoothly. You can see all views after you purchase the view.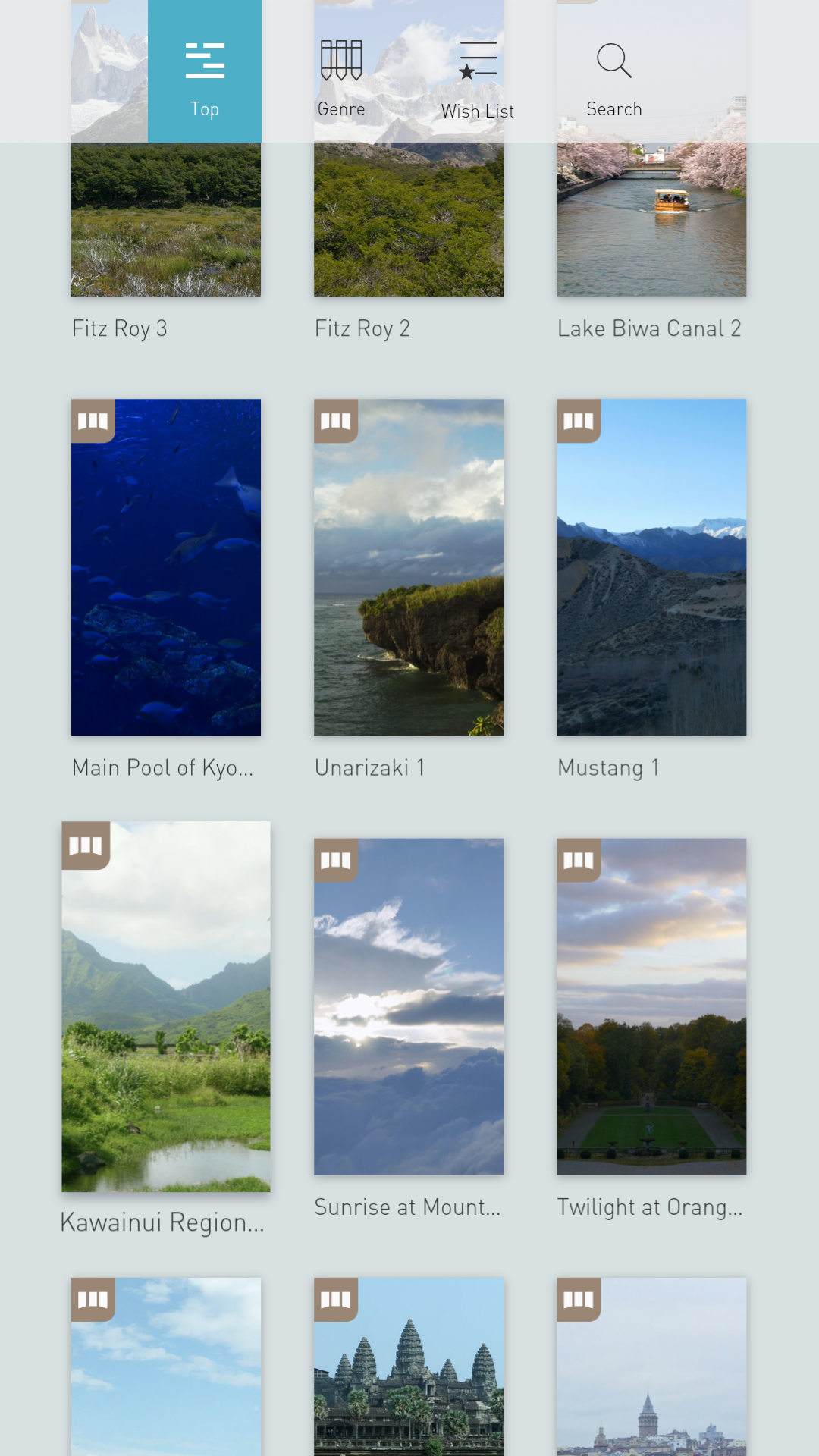 About playing Panorama view
When playing a Panorama view, sometimes a view may desynchronize from the others. If this happens, select the Panorama group from the pulldown menu on the home screen again. This will restart all the views.
To use Smart Scheduling, you will need to set up wake/sleep timers for each Atmoph Window separately. The Panorama feature does not support setting one timer across multiple devices.
(Change View is not supported for the Panorama feature at this time.)