The Live Streaming Function

Through live cameras placed by Atmoph in positions throughout the world, you can view these sites in real-time directly from your Window.

Prior to Operating this Function

The Live Streaming function can be operated from Atmoph Window ver.5.0.8 and above.


Operation Method

From the phone app, please chose MENU and check on your Window, then please select 'Live'.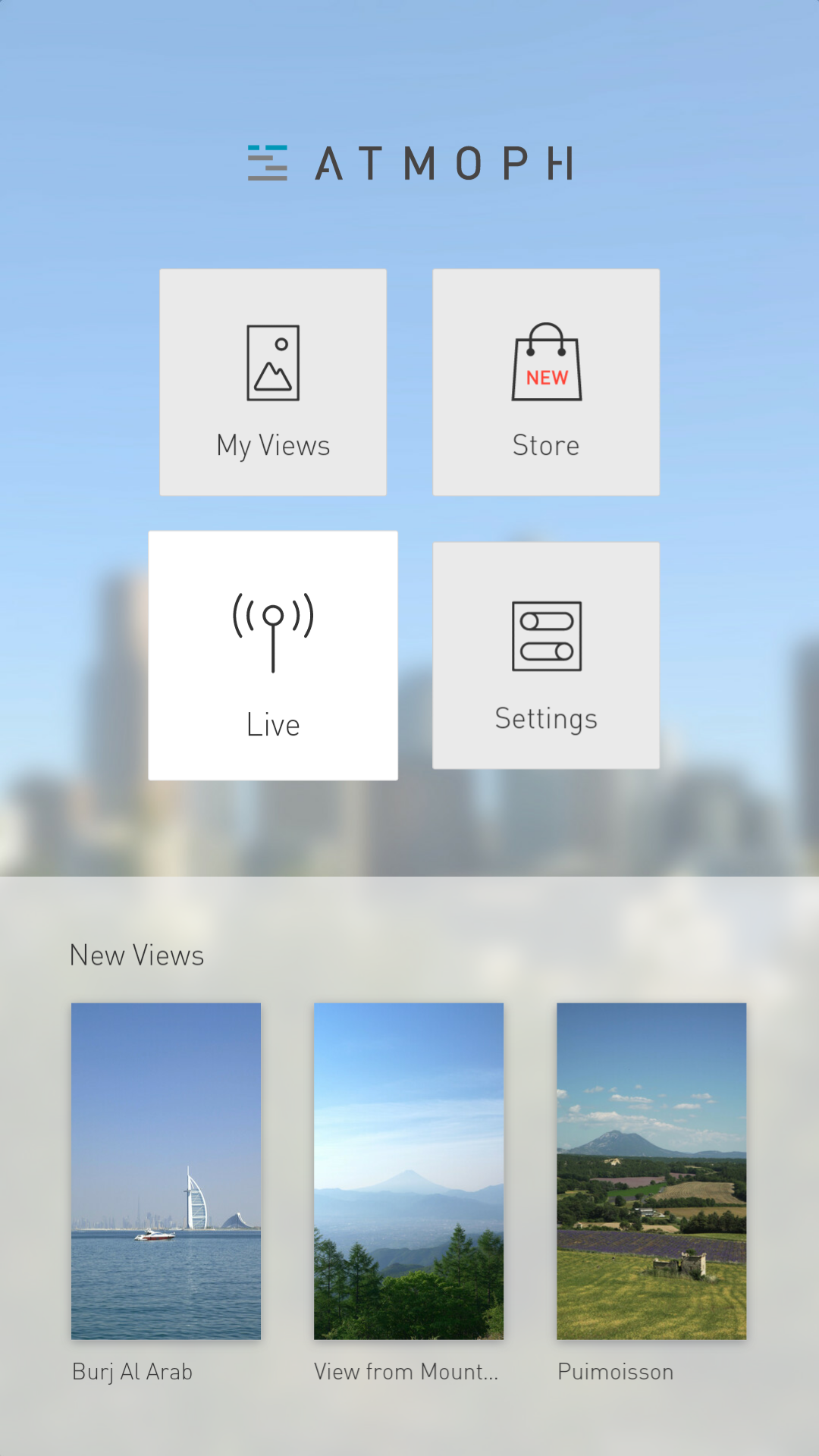 Please select the live spot you would like to view (it is planned the selection will increase in time).
Please Take Note of the following Points in relation to the Live Streaming Function
The Live Streaming function will automatically time out after playing for 30 minutes. If you would like to continue enjoying the live stream View, please select Live from the Menu once again. 

While the Live Streaming is replaying, the usual View and View name will be displayed on the app home screen.
In order to ensure the smooth running of the Live Streaming function, an Internet speed of at least 5Mbps is necessary. In the case that Internet speed or reception is not adequate, the play may pause or jump.