You can either put Atmoph Window 2 on your desk, or on the wall. Mounting on the wall looks and fits better for most rooms, have a look at steps below.
Before hanging the Atmoph Window 2 on the wall
Refer to the "Guide on Wall Mounting" included with the product.
When the Atmoph Window 2 is hung on a wall, depending on the material of the wall or wallpaper, heat from the product may cause discoloration of the wall surface or peel off of wallpaper on the part of the wall that is in contact with the back of the product.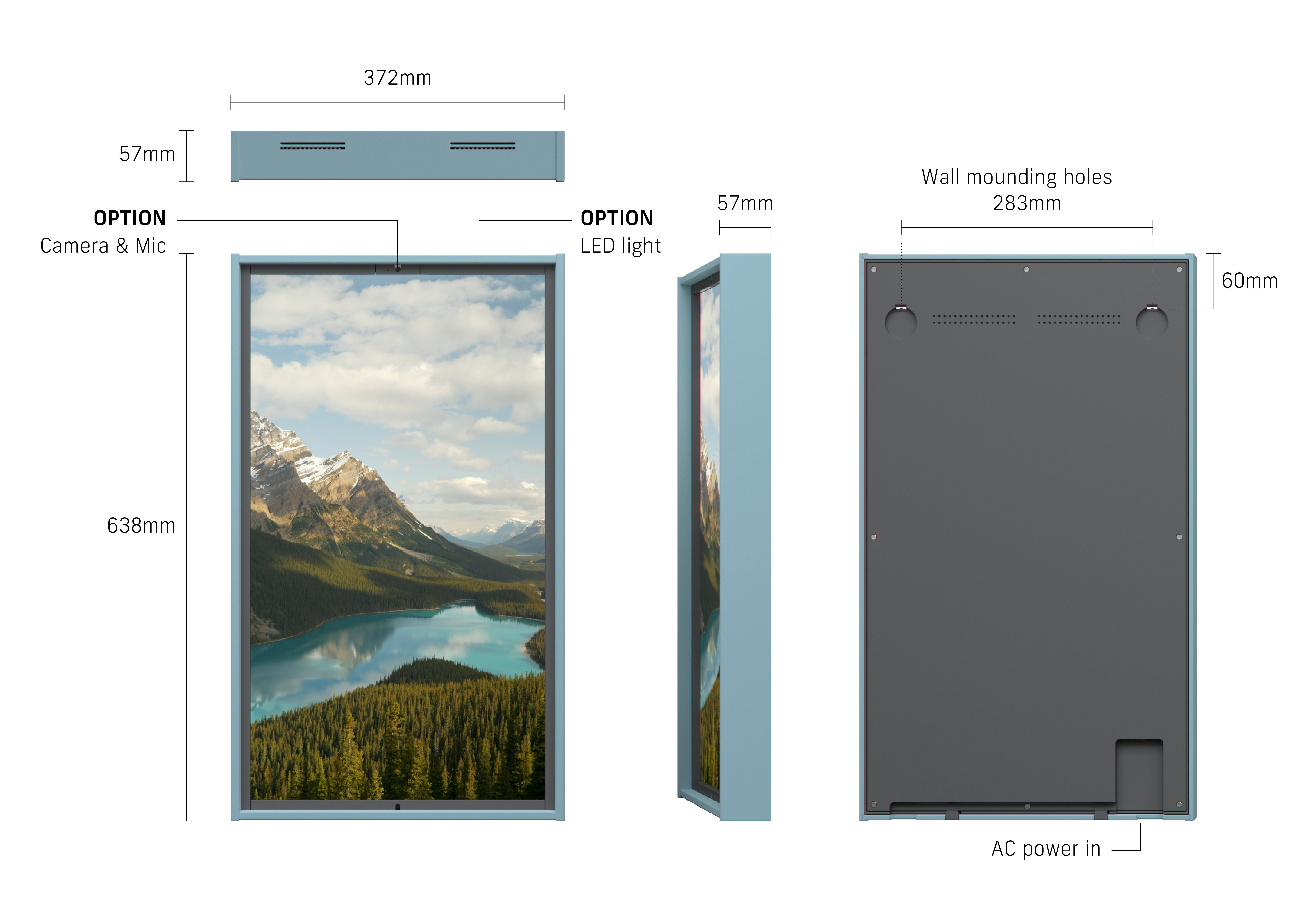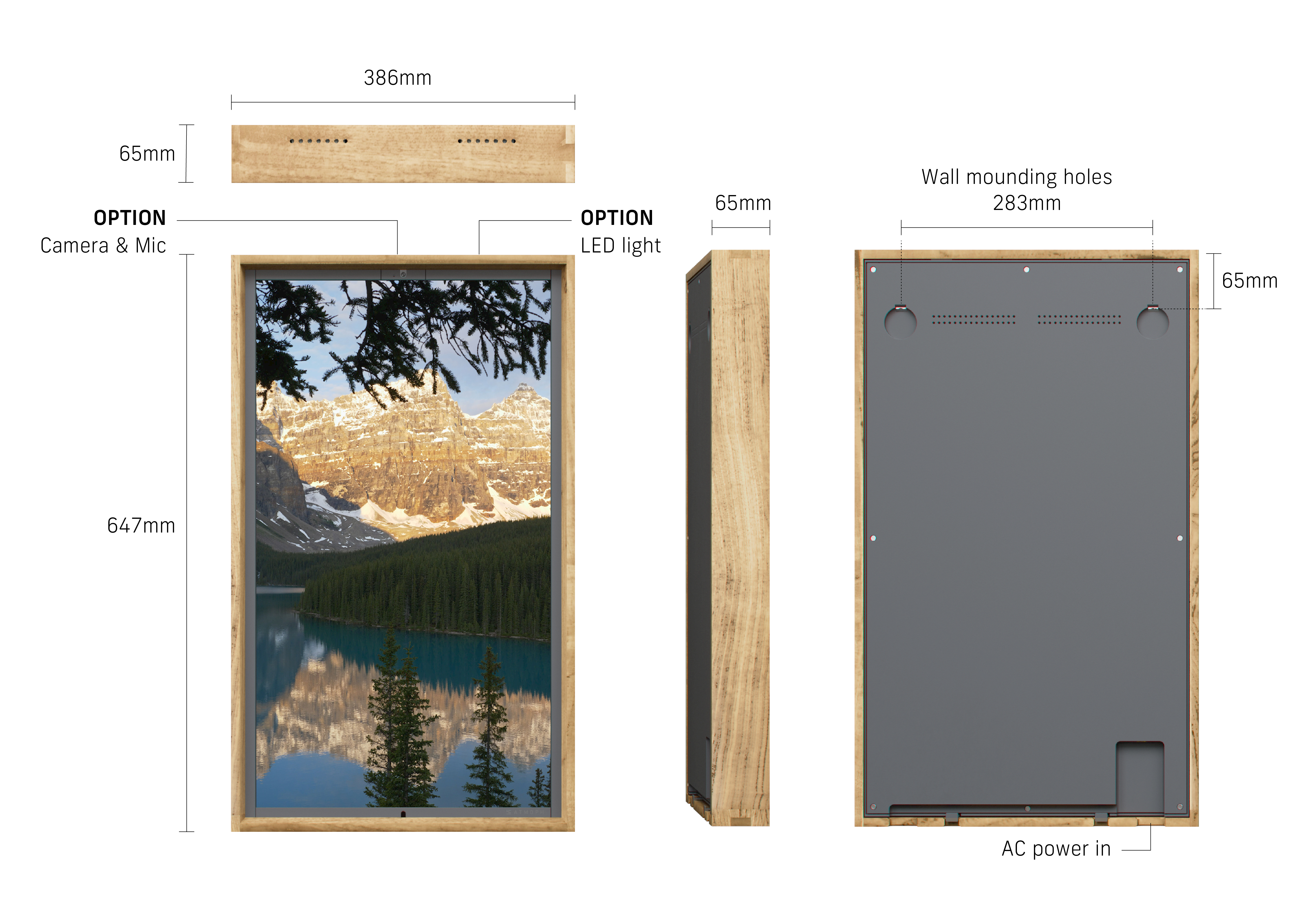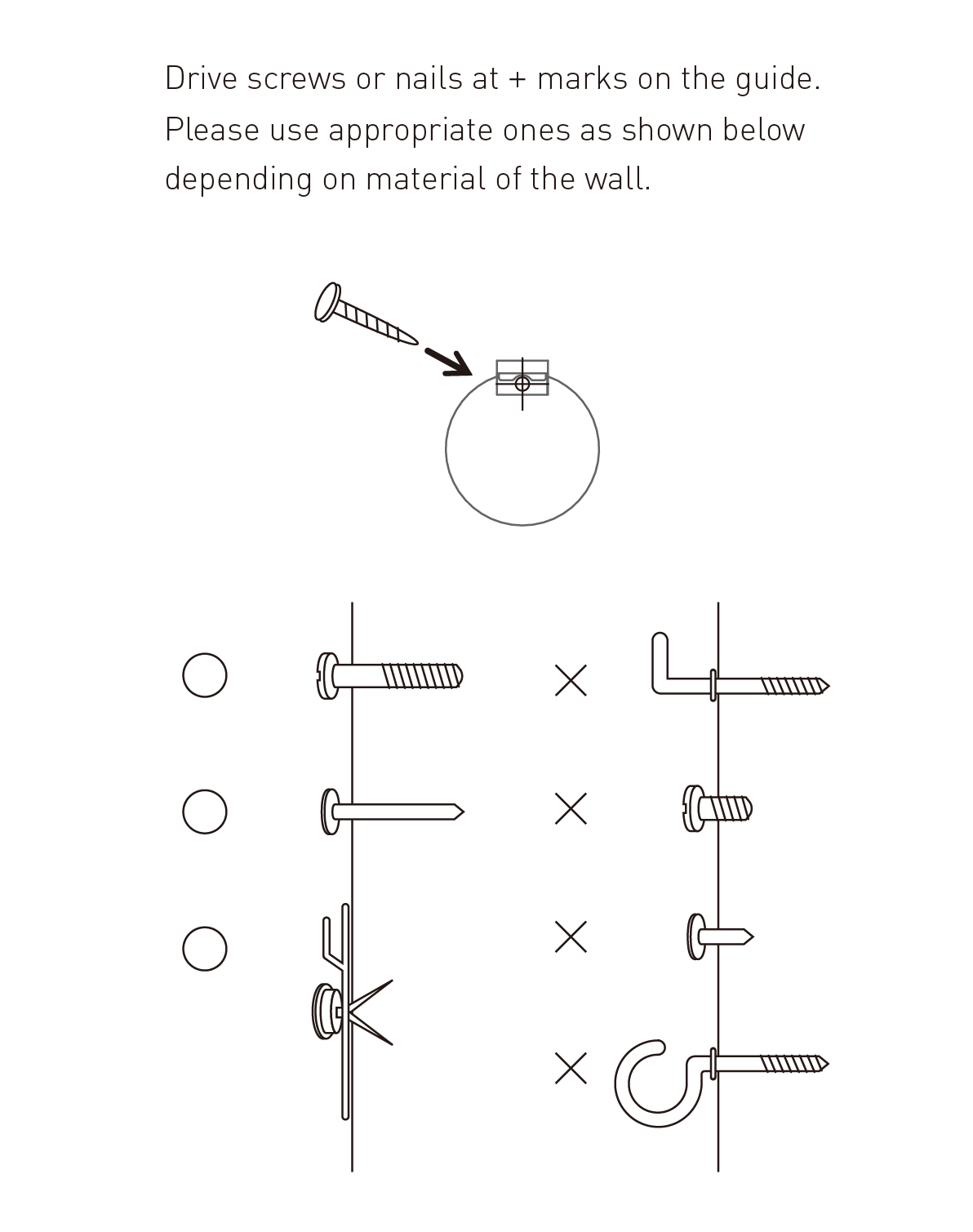 In the following steps, it is required to use "Atmoph Window 2 wall-mount kit" which is available on Atmoph Store.
Step 1. Put the Wall Mount Guide on the wall, horizontally
Step back to check the level. You may want to use a level if you have.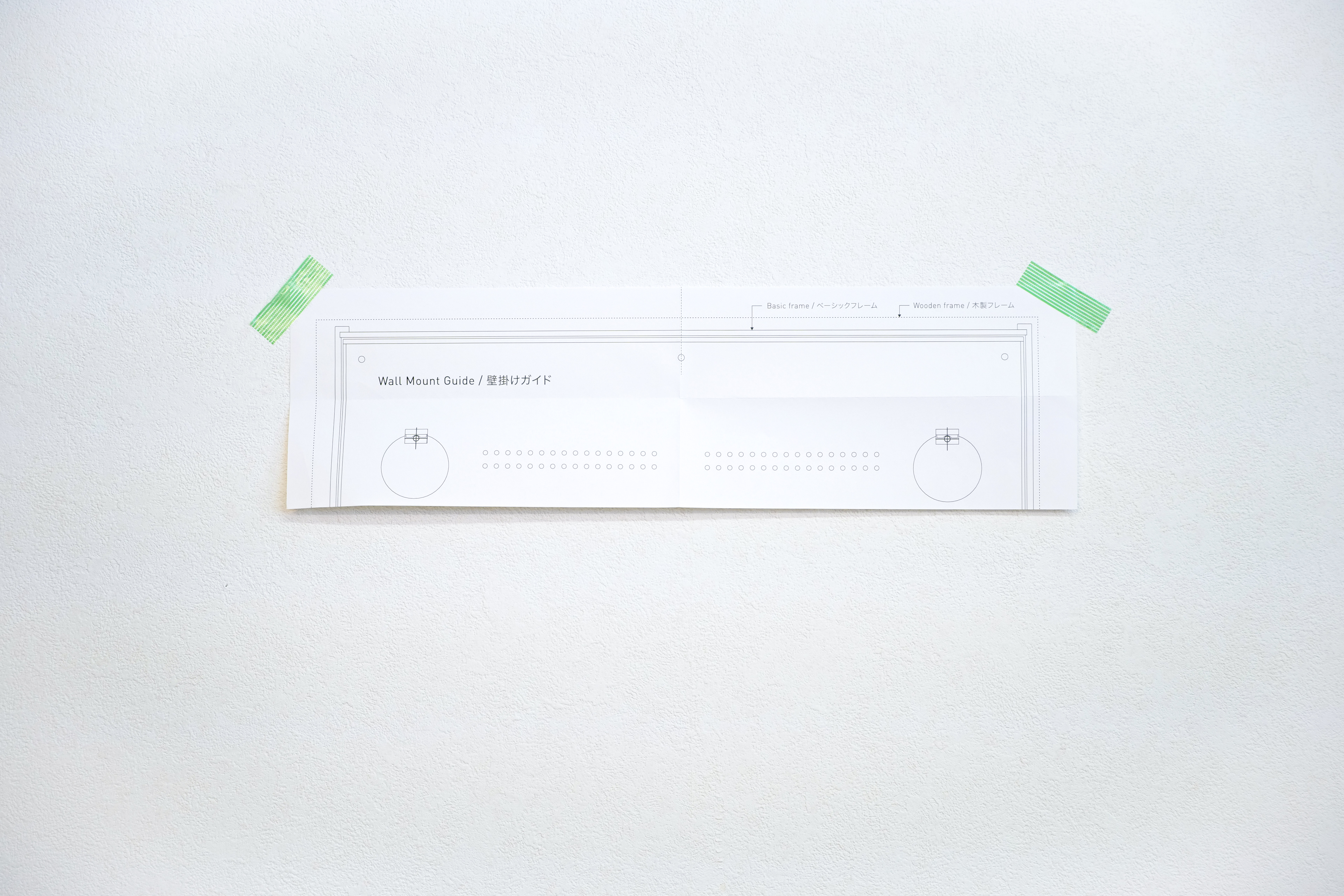 Step 2. Place nails/screws/hooks at the center of + mark
The hooks shown below are included in Atmoph Window 2 wall-mount kit. You may want to use similar hooks or simply, nails and screws.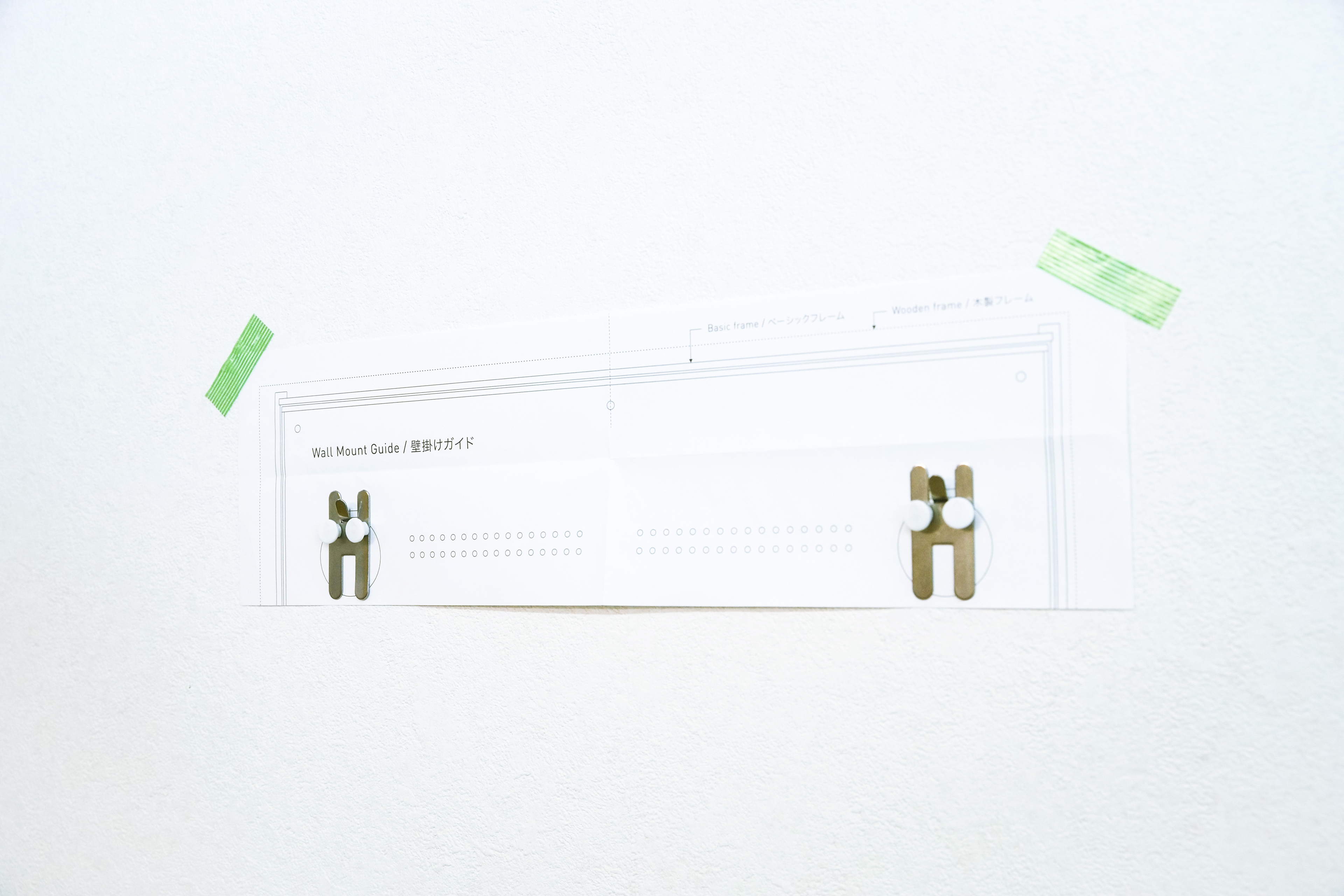 Step 3. Remove the guide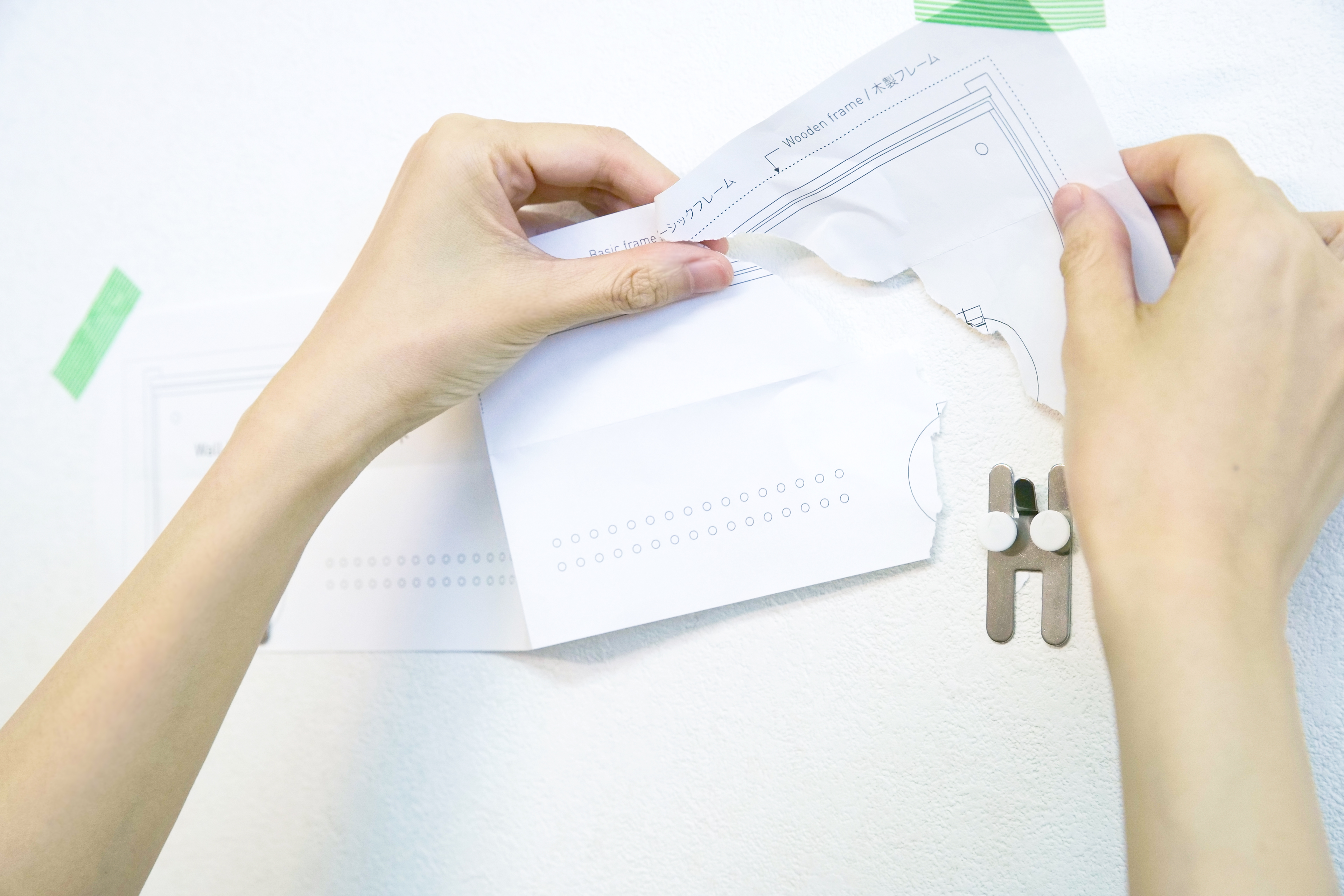 Step 4. Plug the power cable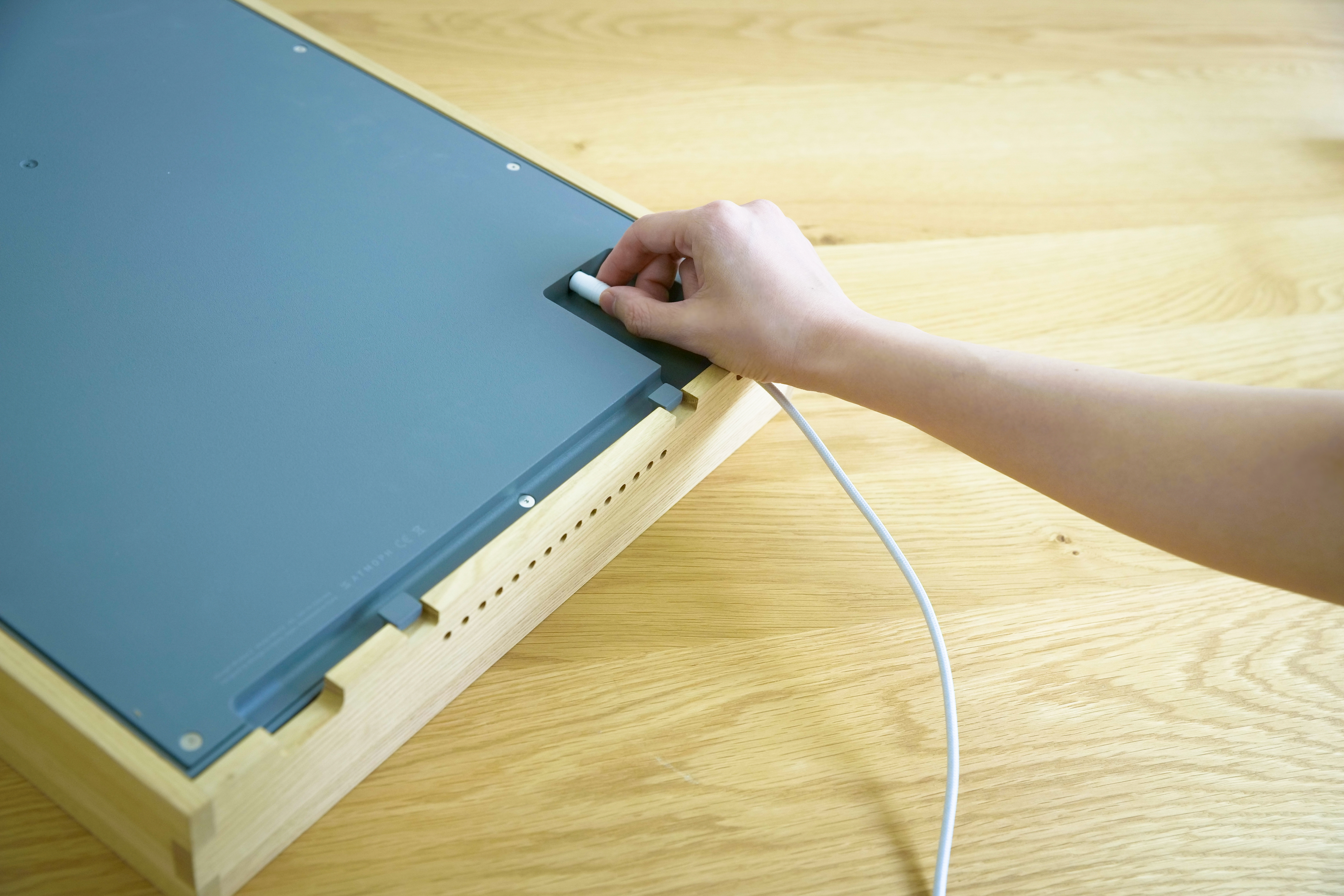 Step 5. Hang the metal place inside the mounting holes to the hooks/screws/nails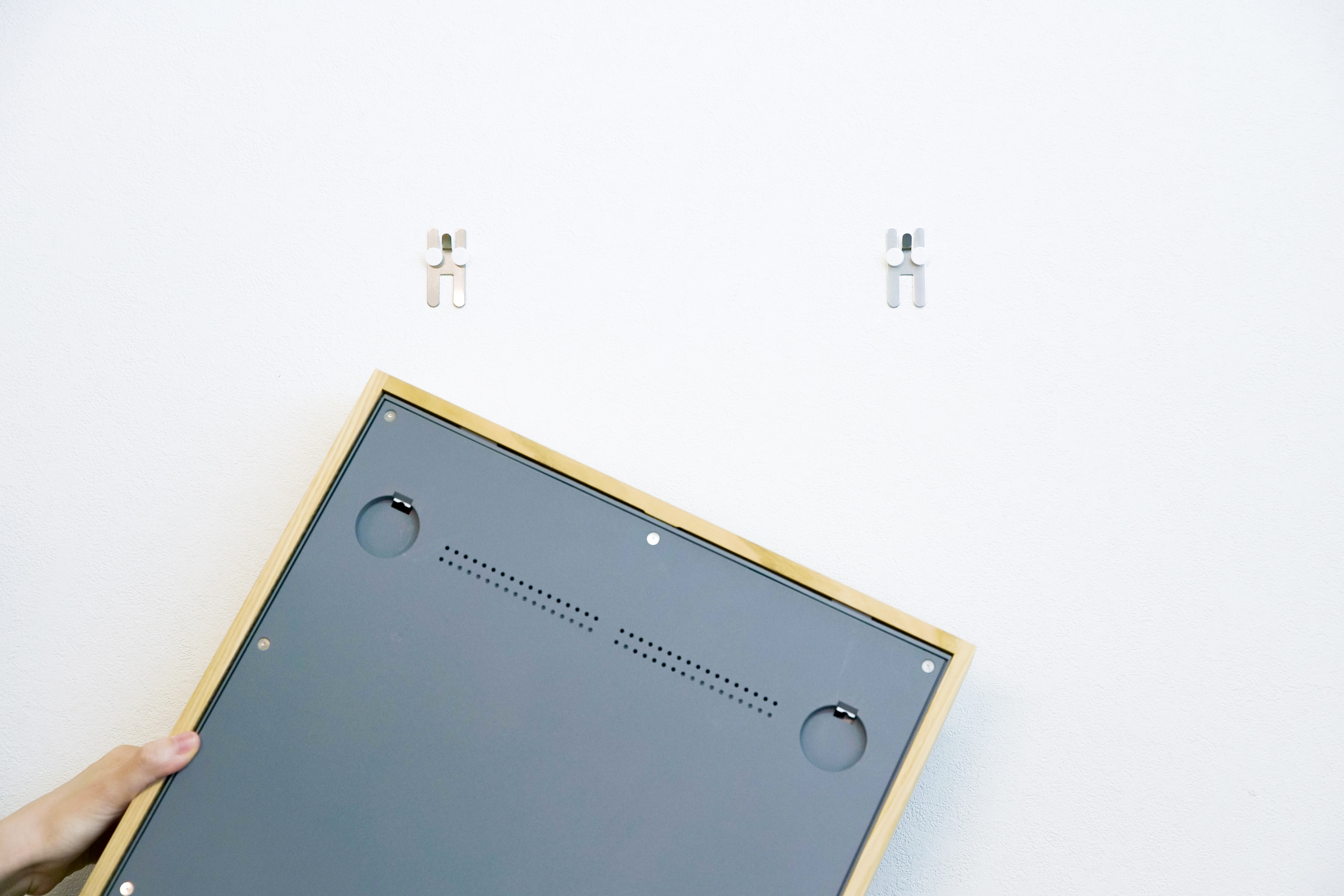 Step 6. Make sure it's firmly hanged and done!