It's available to change your Atmoph account on your Atmoph Window 2.
How to do:
1. Go to MENU > Account > Change Email.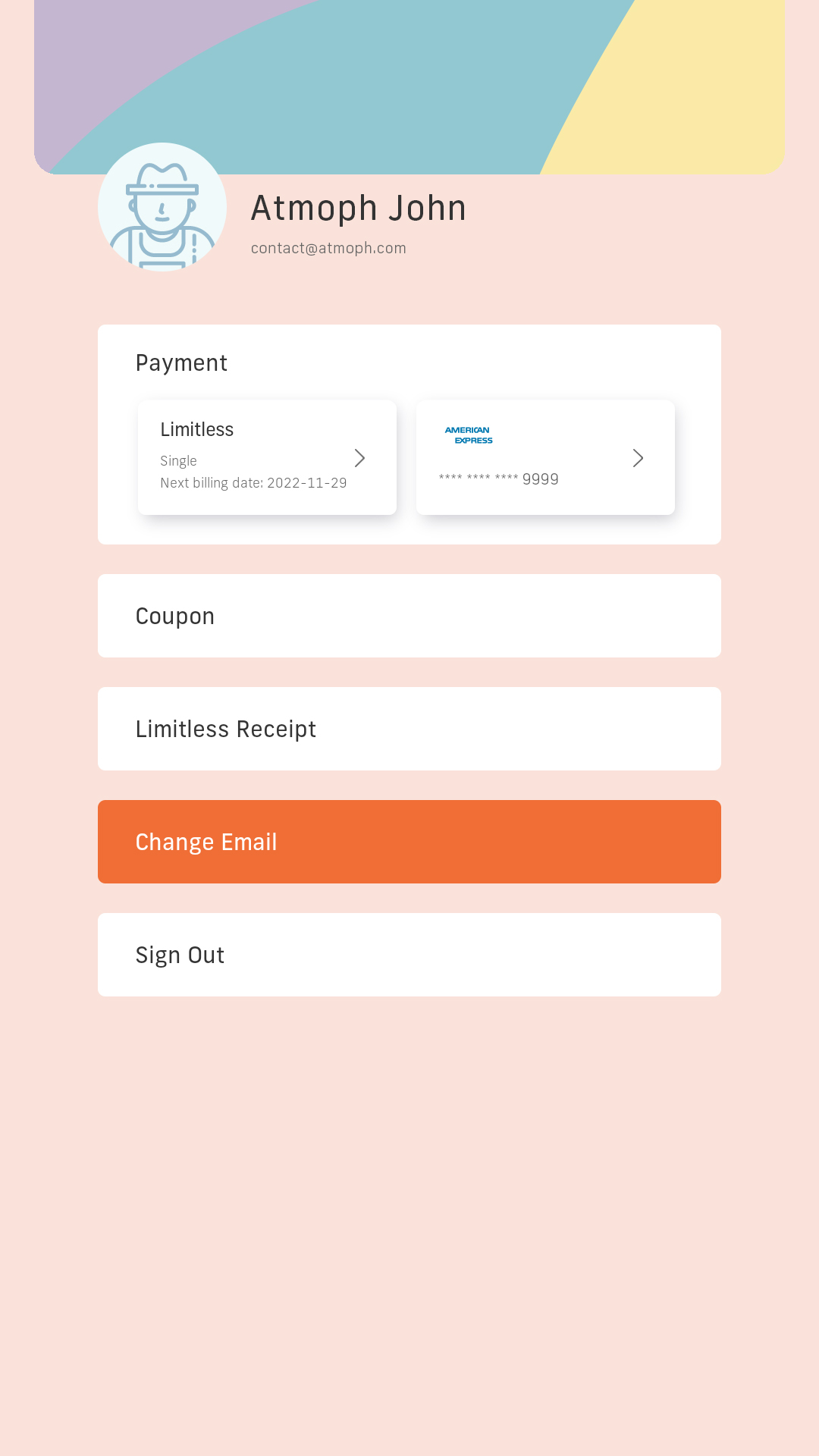 2. Enter New email address.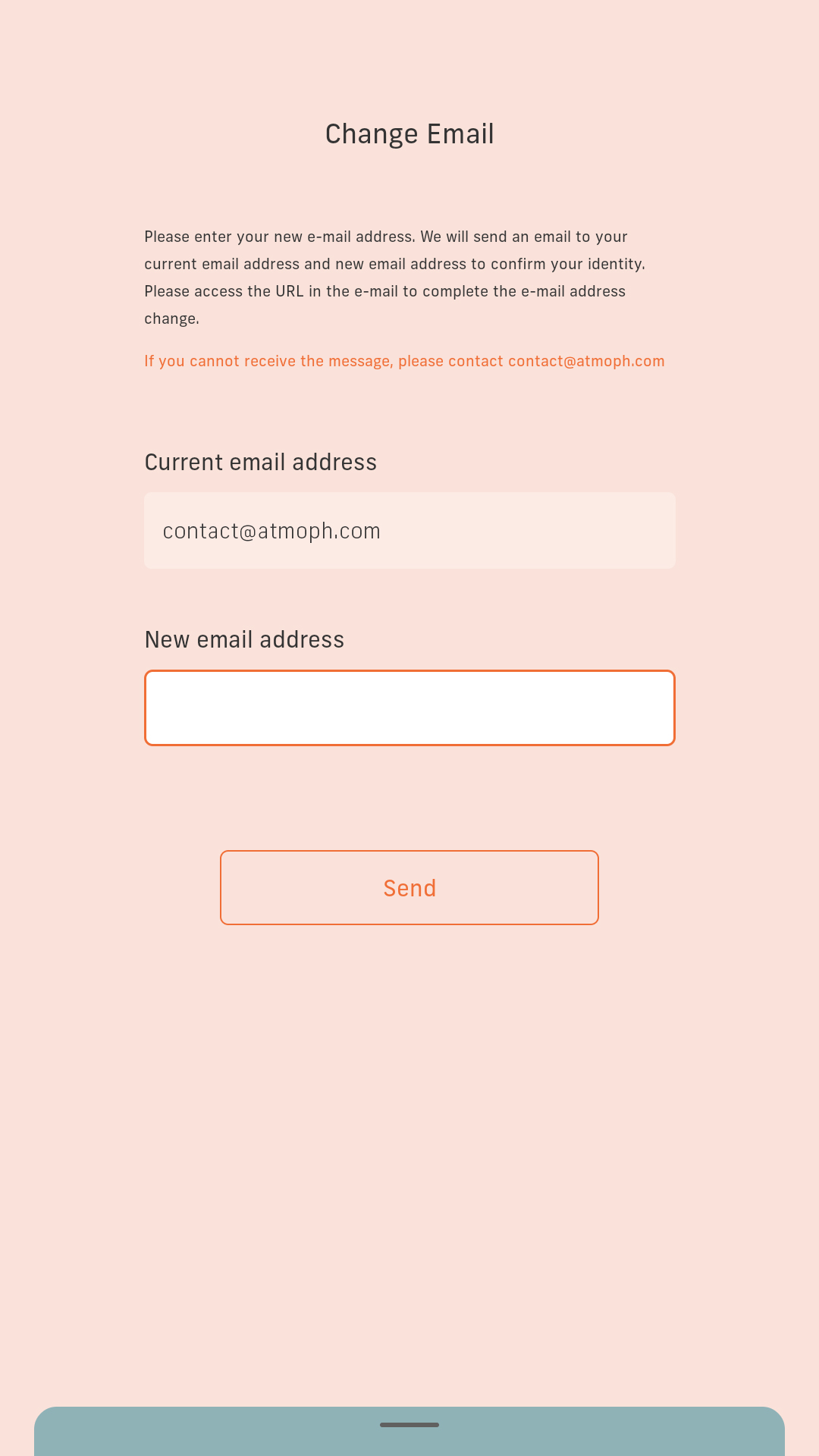 3. The confirmation mails are send to registered email address and new email address.
4. Click the button to confirm in the received emails.
5. Once these confirm emails are clicked, your Atmoph account will be changed.
* If you can't receive the confirmation mail, please contact us from here.