What is Google Calendar sync?
Google Calendar sync allows you to see your Google Calendar event information on your Atmoph Window.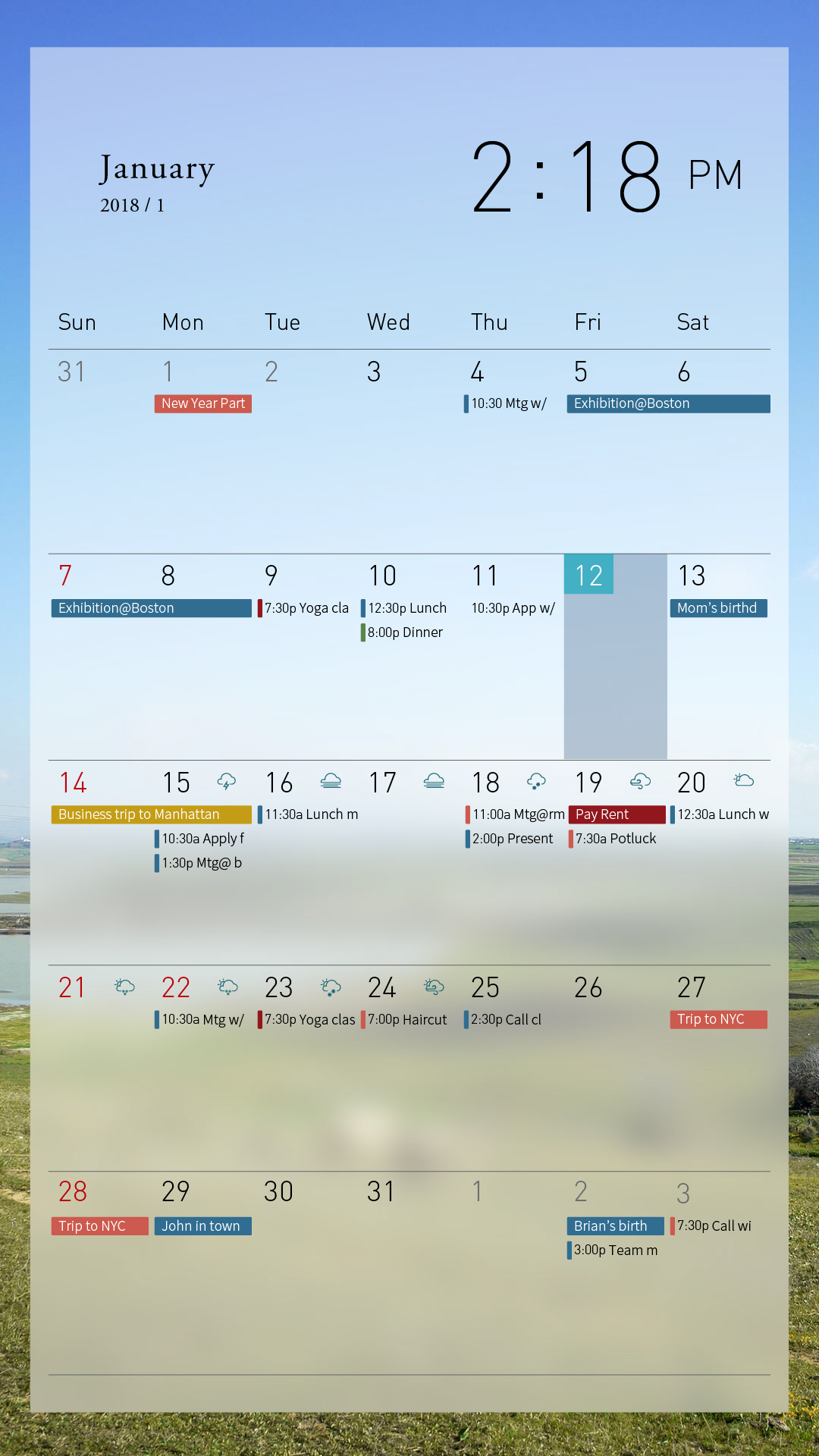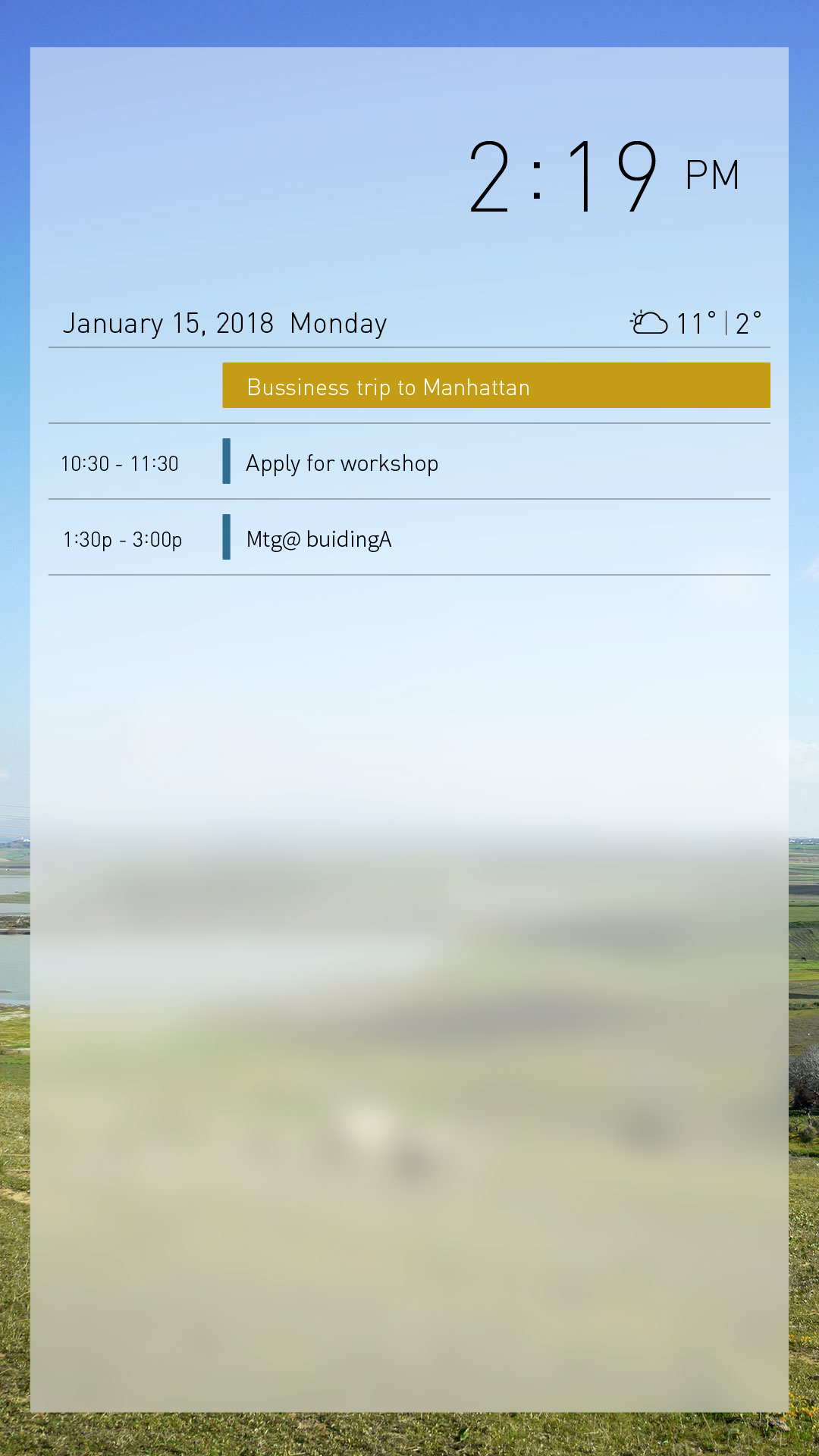 Before viewing your Google Calendar 
You will need a valid Google account.
Make sure the time zones for your Google Calendar and Atmoph Window are the same. To change the timezone on Atmoph Window, please refer to the following:How to change time/date/weather?
You can change your date format to go to MENU > Settings > General > Date & Time. 
Make sure you update your Atmoph Window and smartphone app to the latest version. (Atmoph Window 3.4.4 or later and iOS 1.7.0/Android 1.7.2 or later are required.)  
 •  Your Atmoph Window will be updated automatically via Wi-Fi, or you might want to restart it if you want the update right away. You can check the version of your Atmoph Window on the Wi-Fi Setting screen by pausing your hand up to the sensor for 10 seconds.
 •  You can update the smartphone app from the App Store (for iOS) or Google Play (for Android). Refer to the following URL to download the app: http://atmoph.com/app
How to authenticate Google account
Go to Menu > Settings > General > Calendar > Authenticate Google Account. After you select "Connect", you will see an authentication code on your Atmoph Window.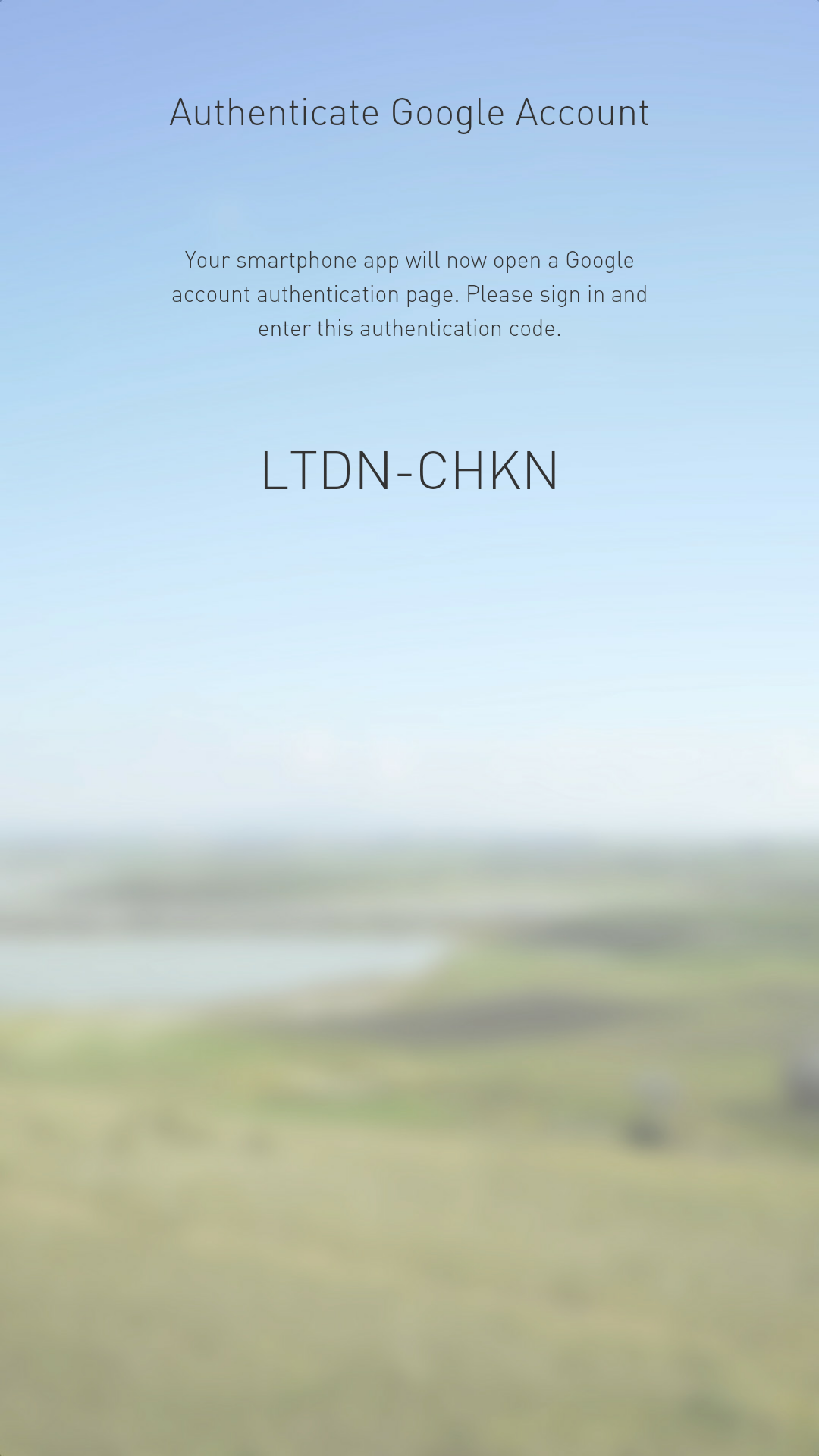 On your smartphone, please sign in and enter the code.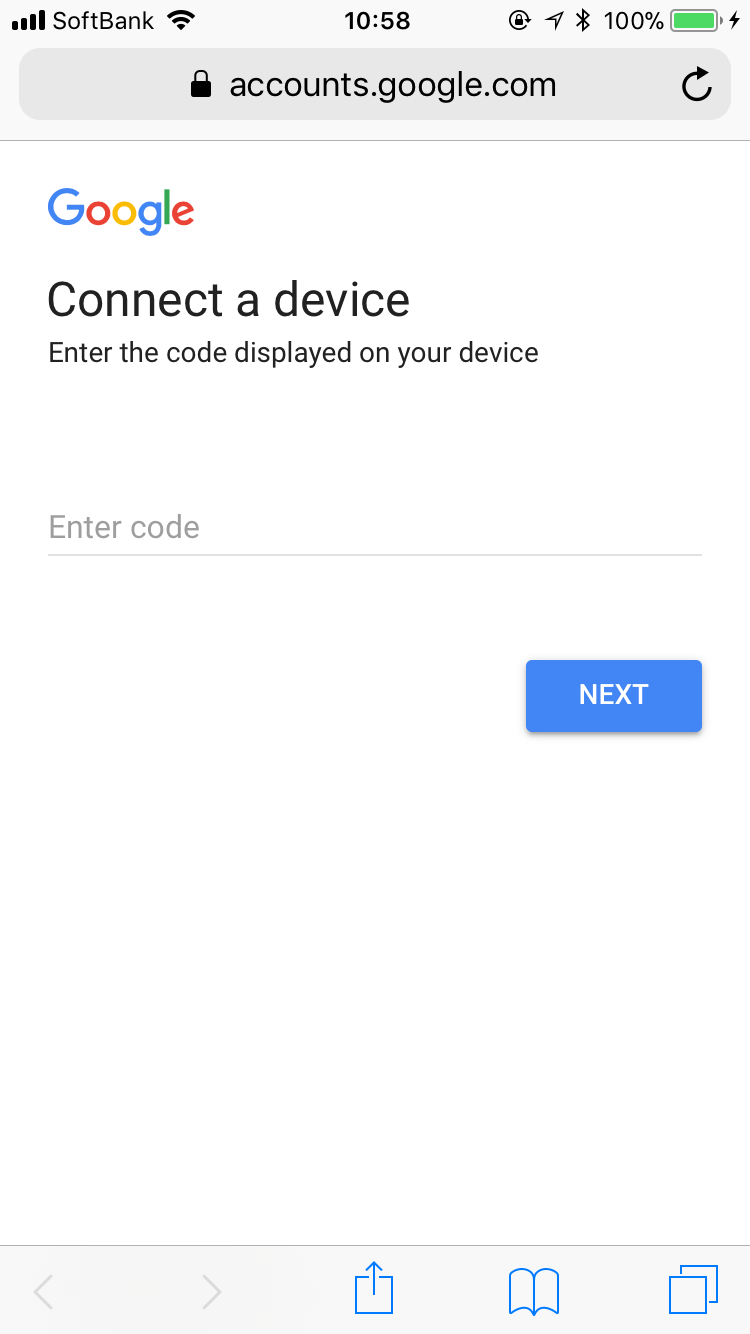 Choose the account you want to sync.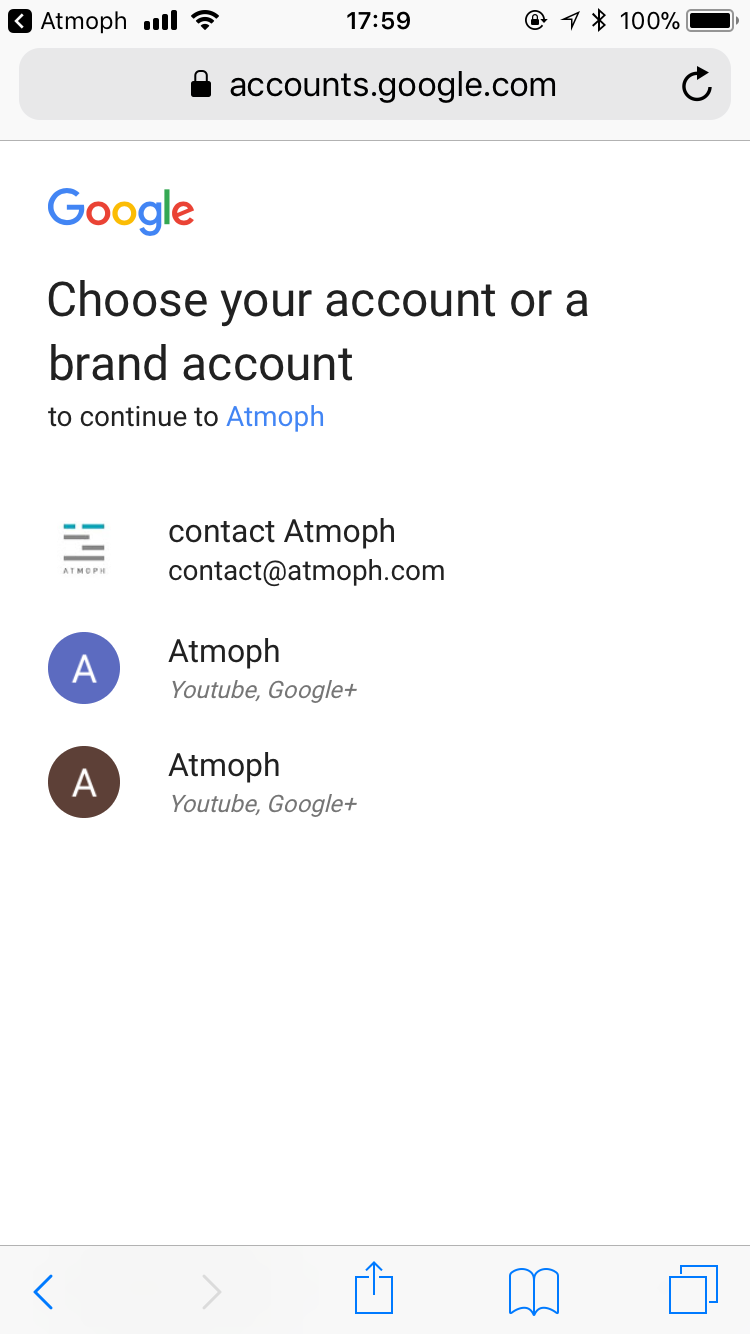 Tap the "Allow" button.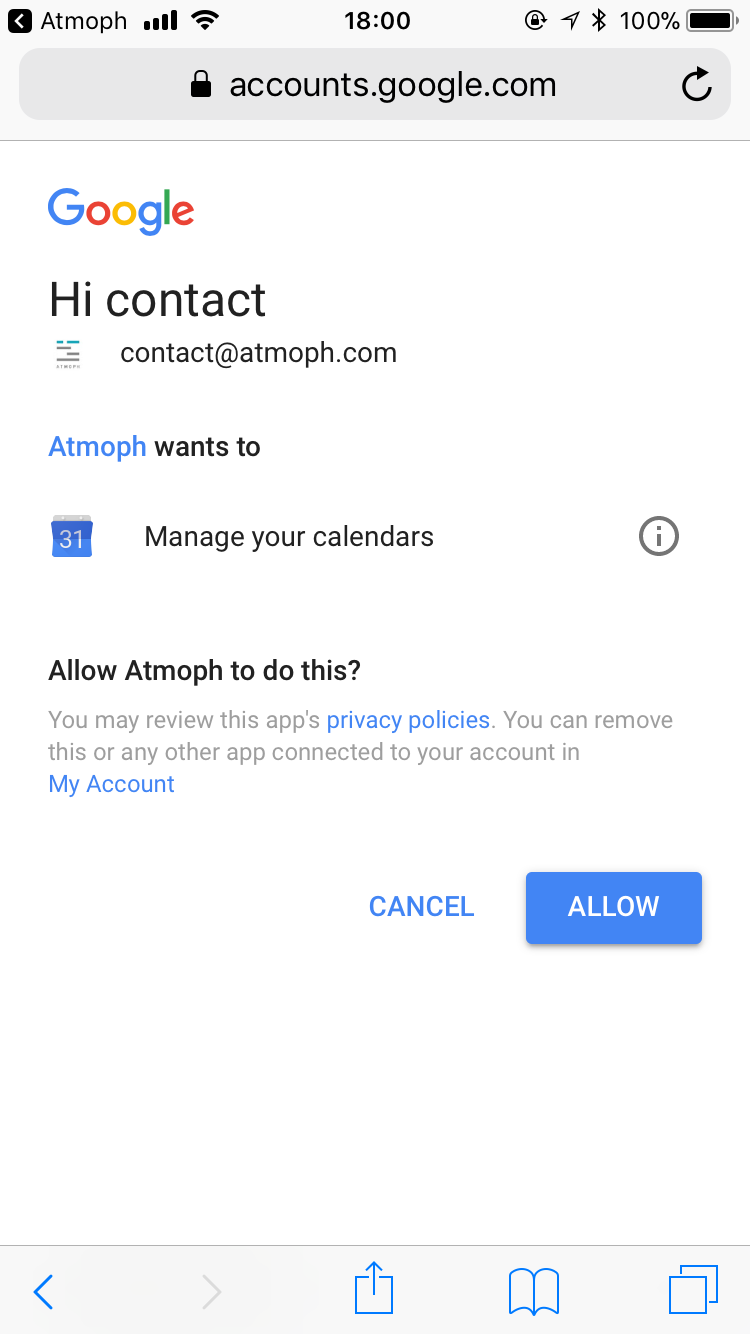 If you see the screen of "Success! Device connected!" on your smartphone, please go back to your Atmoph app.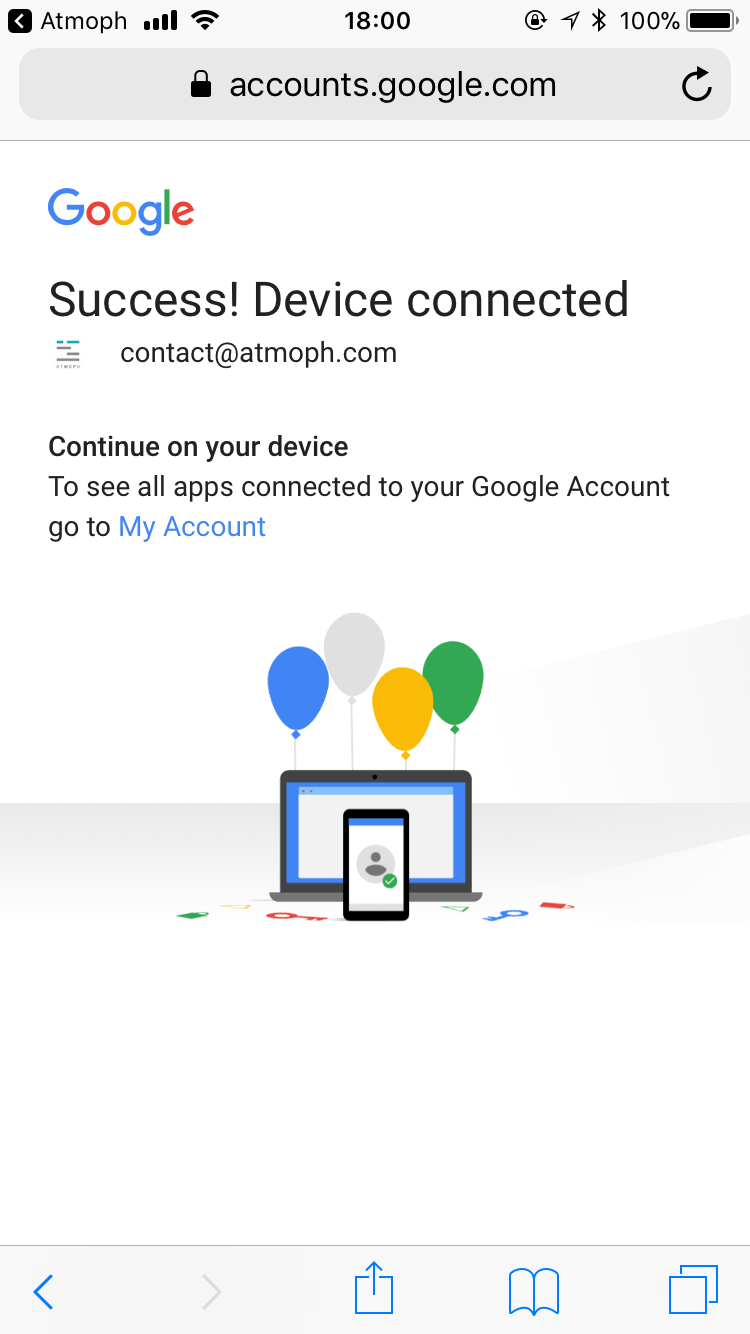 Select any calendars you want to sync, then tap "Save."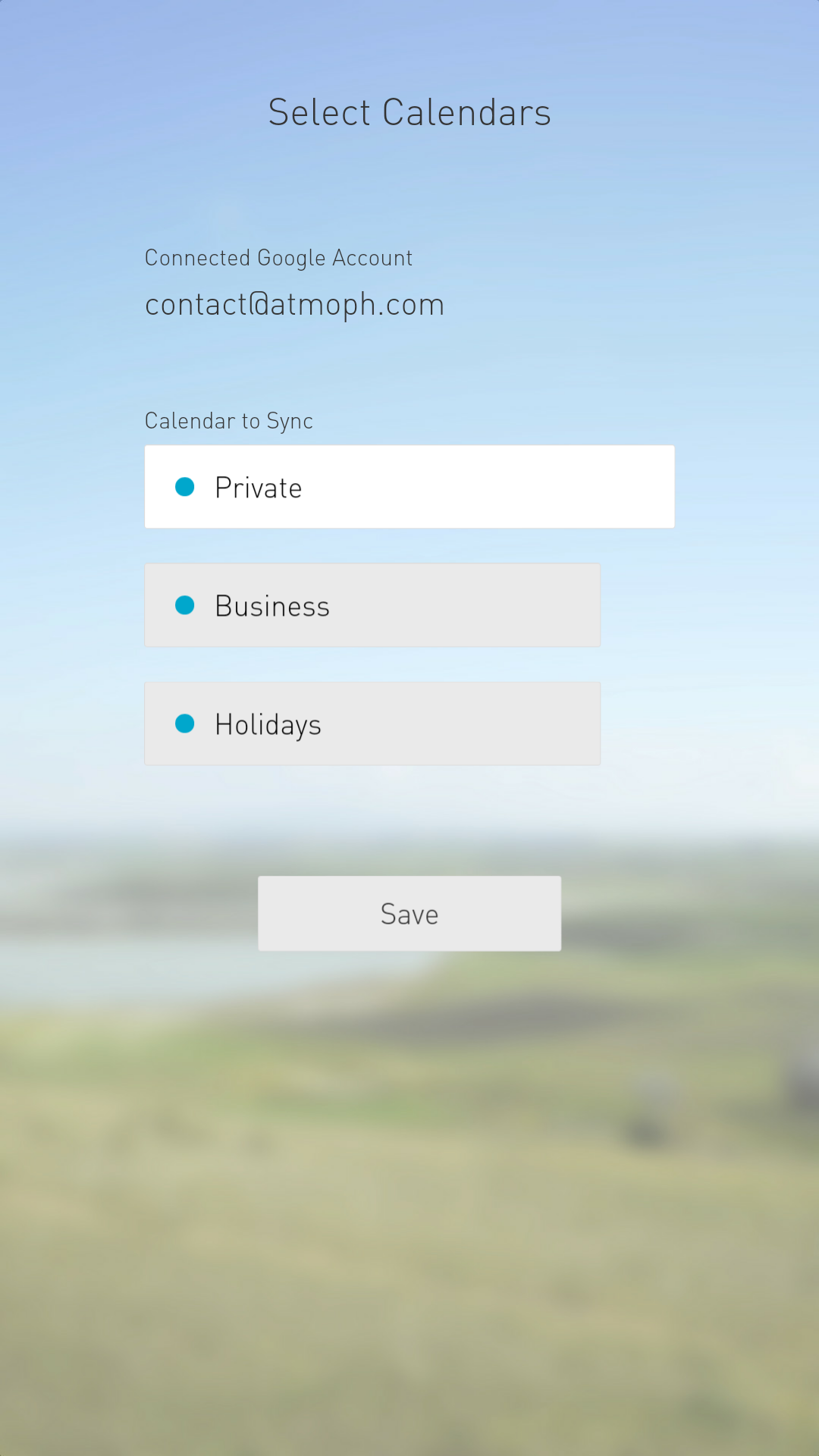 You're all set! 
How to view Google Calendar? 
Go to Quick Settings and tap the Calendar slider. If you like, you can also turn on Clock and Weather on your calendar.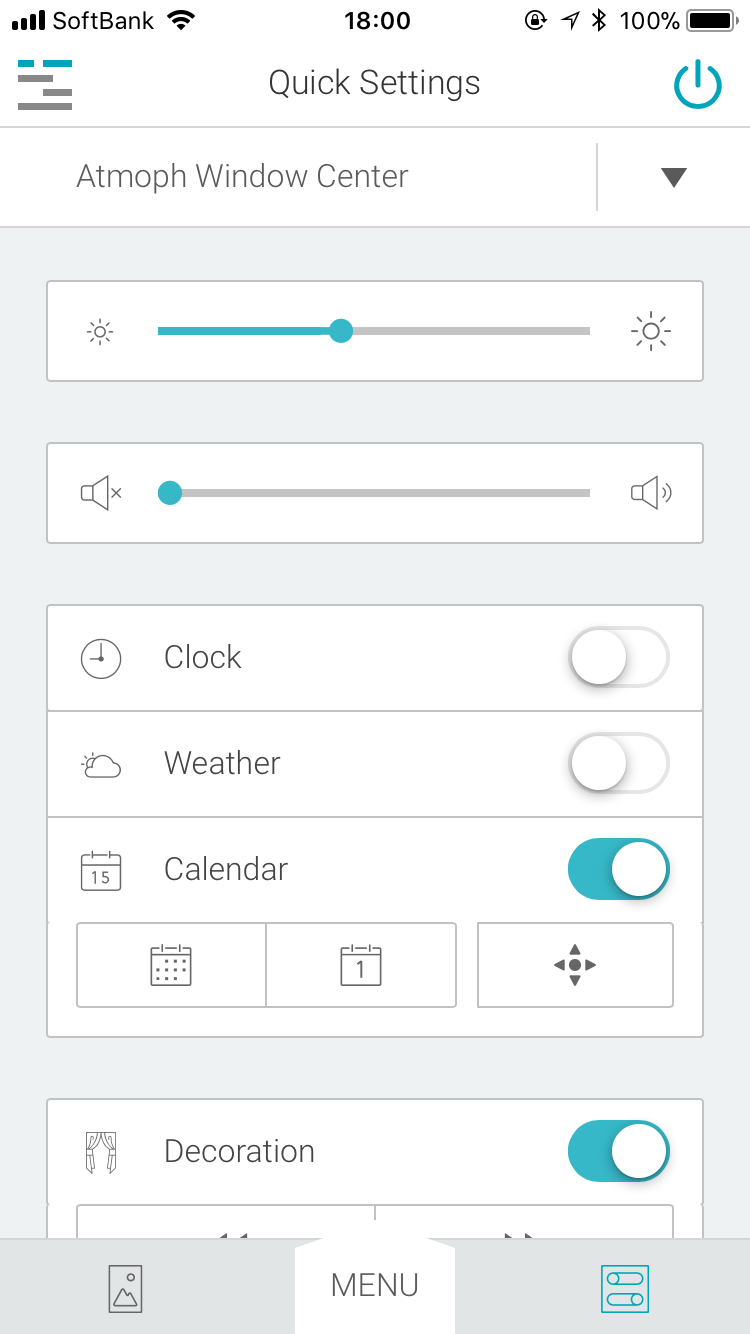 If you would like to check a specific day or change the month, tap on the icon below. You can change the date or month by swiping on your app's screen.



About authenticate Google account
You cannot change or edit your events via Atmoph Window. To edit events, please use your PC or other devices. The calendar will be automatically updated via Wi-Fi every 5 minutes, but you can also tap on the reload icon (shown below) if you want reload right away.