Auto mode is for Limitless subscription users, which enables automatic change of Views on Atmoph Window 2. Depending on the settings (matching the time, season or etc.), the View will automatically change.
To set the details, go to MENU > Settings > General > Auto.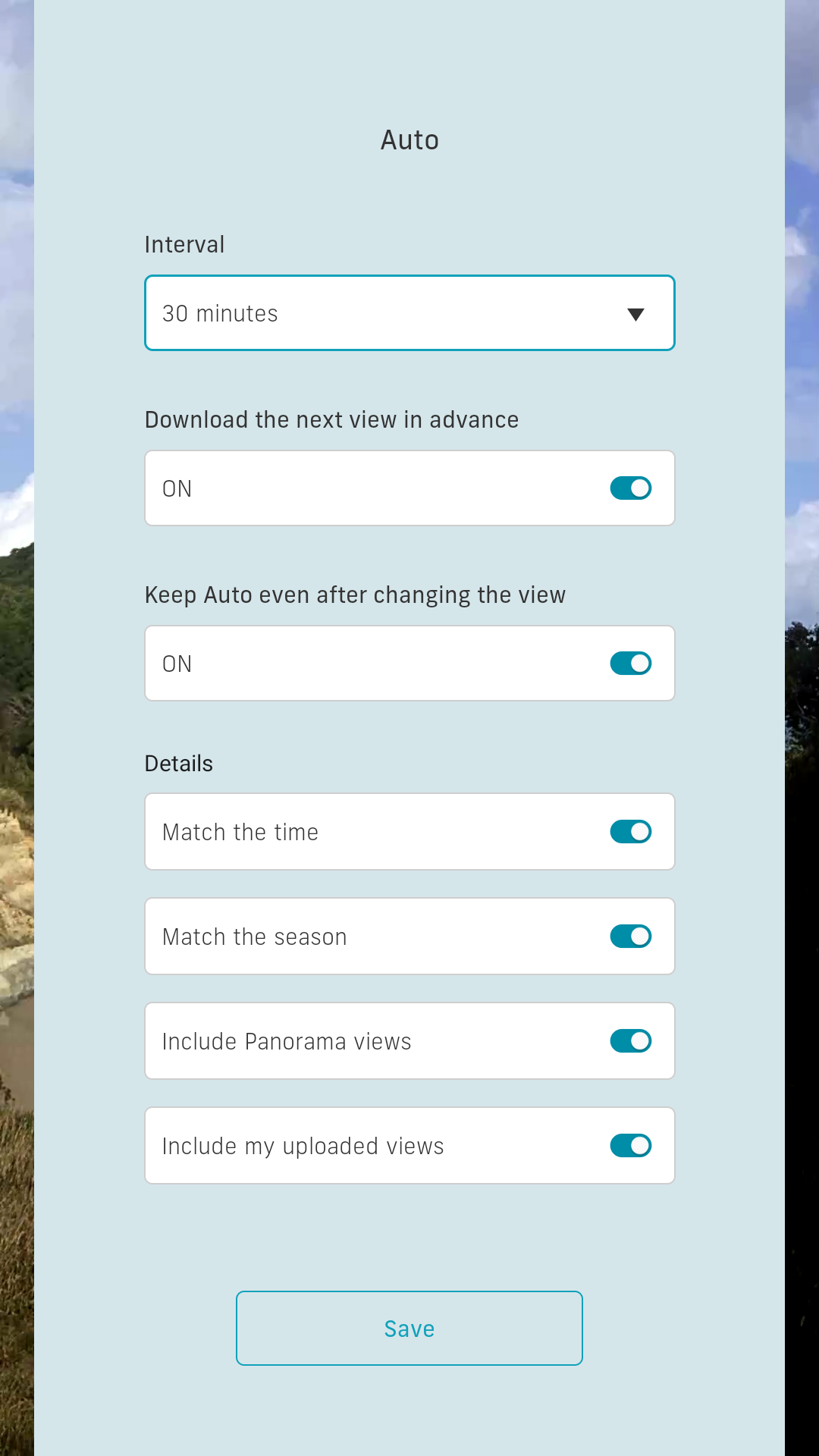 You can turn on Auto inside Menu. If you want to change to another View, press next/prev button.