The AC adaptor and cord of the Atmoph Window 2 can only be hidden by firstly preparing an appropriate hollow in the wall itself.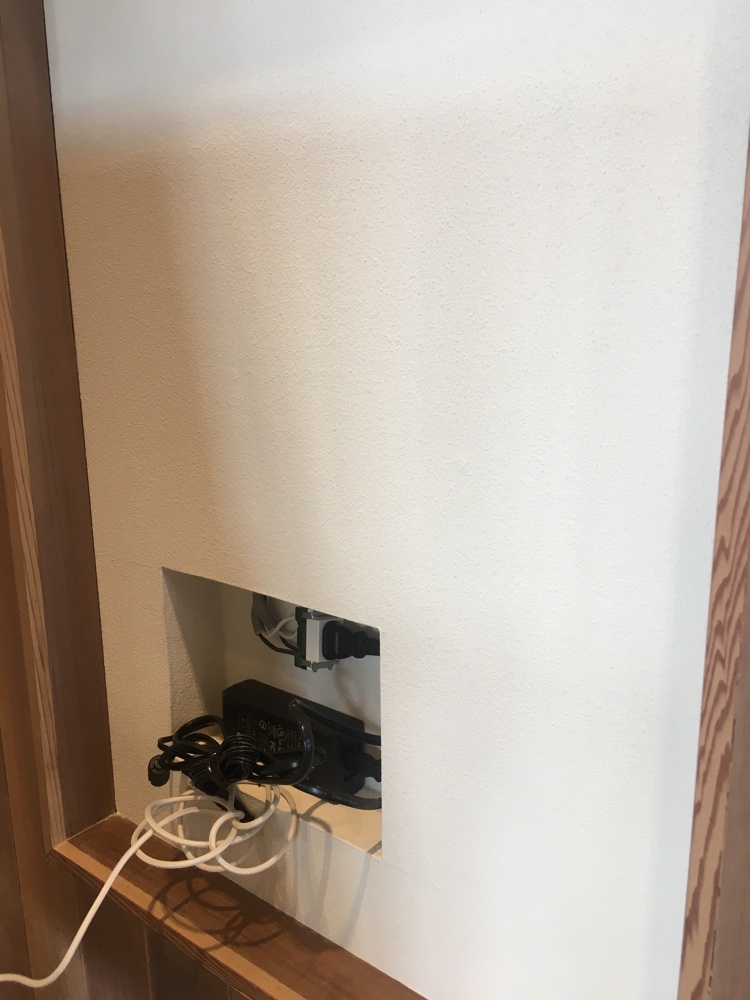 When positioning the Window on the wall, please also take note of the following:
Please allow at least one centimeter (25/64 in) between the wall and the Window on both right and left sides.
Due to the positioning of the heat outlets, WiFi, and speakers, please allow at least three centimeters (13/16 in) gap between the top of the device and the ceiling, and between the bottom of the device and the floor.
Embedding the device deep into the wall may result in overheating and malfunctioning of the device.
Using metal plates to embed the device into the wall may impact on the functioning of the Wi-fi network.
Rebooting may be required. Please install it with the power plug can be plugged in and unplugged.