If your Atmoph Window is using version 4.1.5 or earlier, please refer to the link here. To find out which version your Atmoph Window is using, go to Settings > General > Info.


Switching to Wi-Fi Setup screen

You can access the Wi-Fi setup screen via the sensor on Atmoph Window, no phone required. Please see here for more details on using the sensor. Here, we will explain how to connect Atmoph Window to your Wi-Fi network.
Start by opening the Wi-Fi setup screen via one of the following options:
1. Open the Dashboard via the sensor, and select the icon labeled "Wi-Fi Setup."
2. If the Dashboard is not enabled, holding your hand up to the sensor for about ten seconds will open the Wi-Fi setup screen.
 

Select your Network 
Choose the network you want to connect to. Use the Dashboard controls (the square "move" button and the round "OK" button) with your hand to select a network from the list.
Networks are listed based on the strength of their Wi-Fi signals. If there are no networks found, you can select "Search again" to search for networks again. If your network still is not found, refer to the following:


Move your router closer to Atmoph Window and restart Atmoph Window.
Make sure your network is not a hidden network. Atmoph Window does not support hidden networks.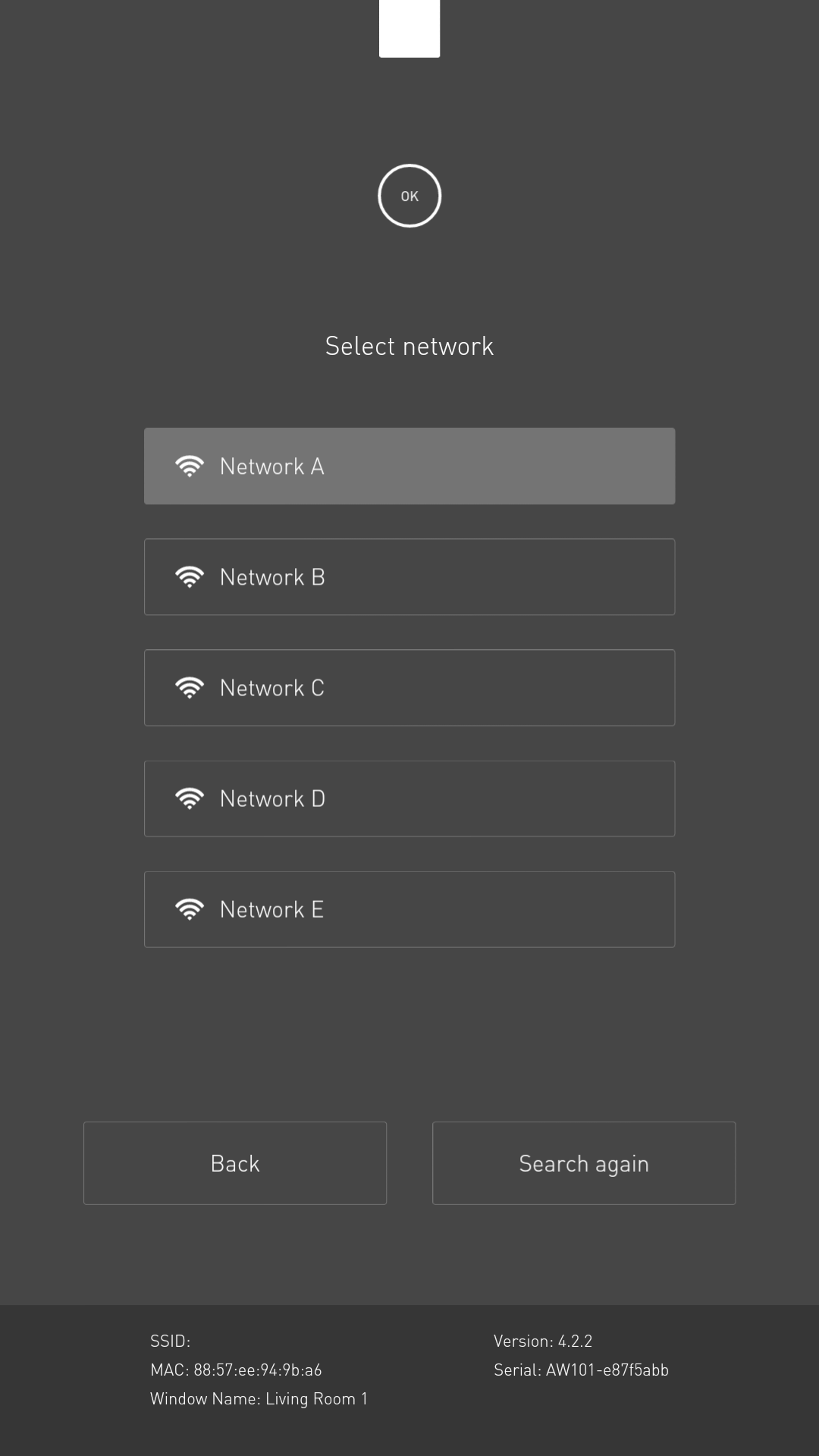 Input your passphrase
Next, input your passphrase. To select a character, use the Dashboard controls like before to highlight a character. After you highlight the character you want, place your hand over the round "OK" button until the character appears in the input field.
There is no way to move the cursor backward. If you pass over a character, loop around to get to that character again.
To fast forward, press and hold the sensor move button.
To delete one character, select "Backspace."
To switch from the alphanumeric keyboard to the symbols keyboard, select the "#/$/!" button. 
To switch back to alphanumeric, select the "a/A/0" button.
Select the eye icon if you want to hide your password in the input field. Select it again to display the password again.
After finishing, select the OK button on the bottom-right of the screen.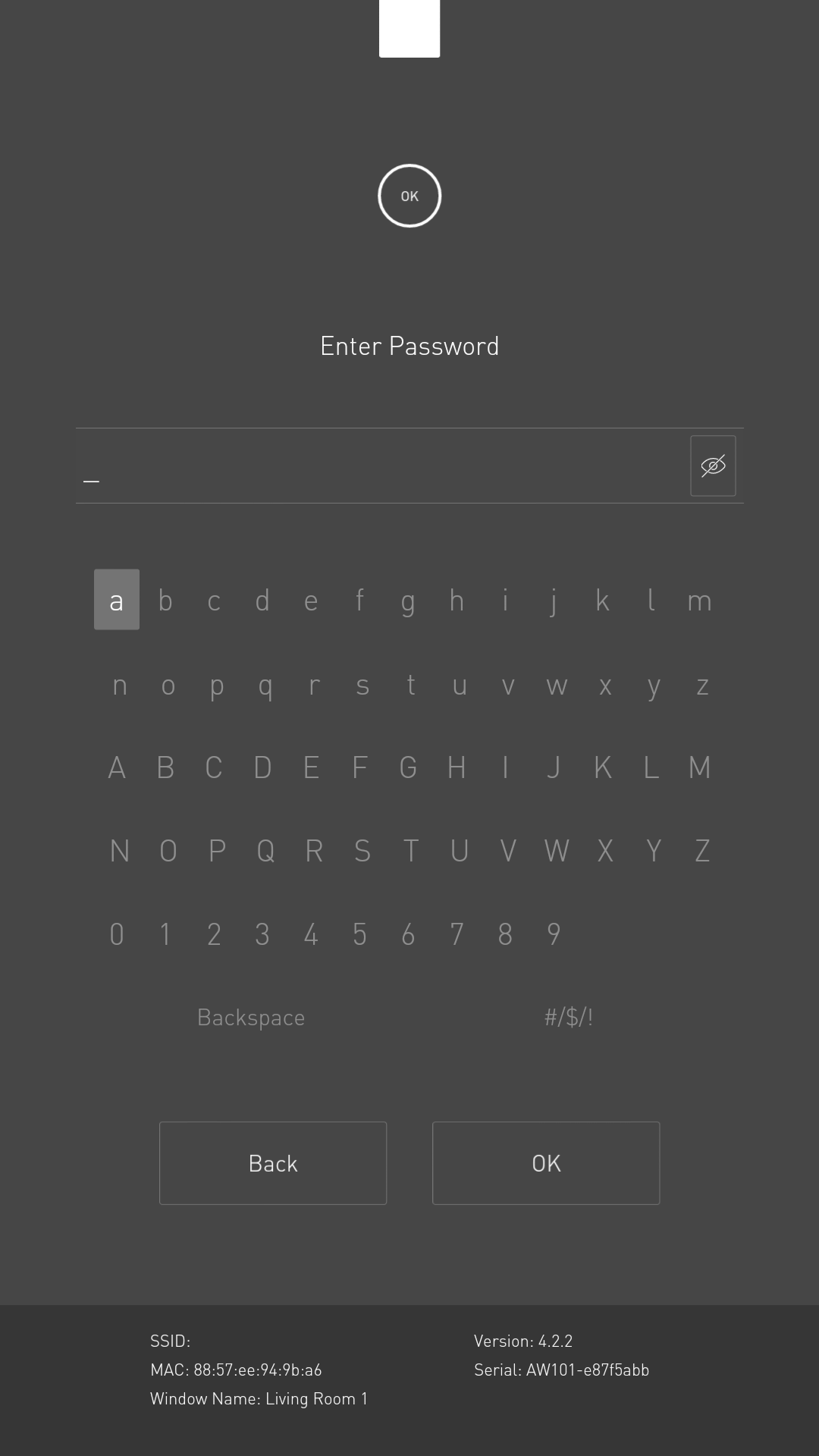 Error Code and Solution
In the case that an error occurs after you input a password and try to connect to the Wi-Fi network, a short description of the error, an error code, and instructions will appear on the screen. If the same error continues to occur, please feel free to contact us, including the error code in your message, and we will assist you.
 
You're all set now!
Download the Atmoph app and enjoy your new views!
Please refer to here to see how to download our app.